A boy whose death spurred a series of changes in Scotts Valley—with educators placing a renewed focus on combating bullying—was honored Feb. 3 in a lunchtime ceremony at Scotts Valley High School.
Mateo Deihl, a freshman who died by suicide one year ago after experiencing unkind treatment from students, was remembered by family and friends, including classmates now in their sophomore year.
Joyce Michaelson, a family friend, said it was nice to see the people gather at the event where empathy for one another was placed in focus.
"I was very moved by it," she said afterwards. "I'm still crying now. It was very good."
Michaelson said having dealt with tragedy in her own life, she wanted to make sure she was there for those struggling with the passing of Mateo.
"I know that the most important thing for healing is to know that you're not alone," she said. "So, it was really important for me to be there for the family. So that they don't feel alone and for the kids so that they don't feel alone, either. Because we tend to suffer in silence. And healing happens when you suffer together."
So many students showed up to the event that people were spilling out of the library.
"They were sharing stories about Mateo and what they appreciated about him," she said. "And some of the teachers and adults were talking to them about how it's important to reach out to other people. You know, if you see somebody who's having a hard time, it's not that hard to reach out to them."
Michaelson was moved by the heartfelt ceremony put on by the school's Hope Squad, which was started in the wake of the boy's death.
"I didn't expect to feel as cheerful as I did," she said. "I just felt very moved."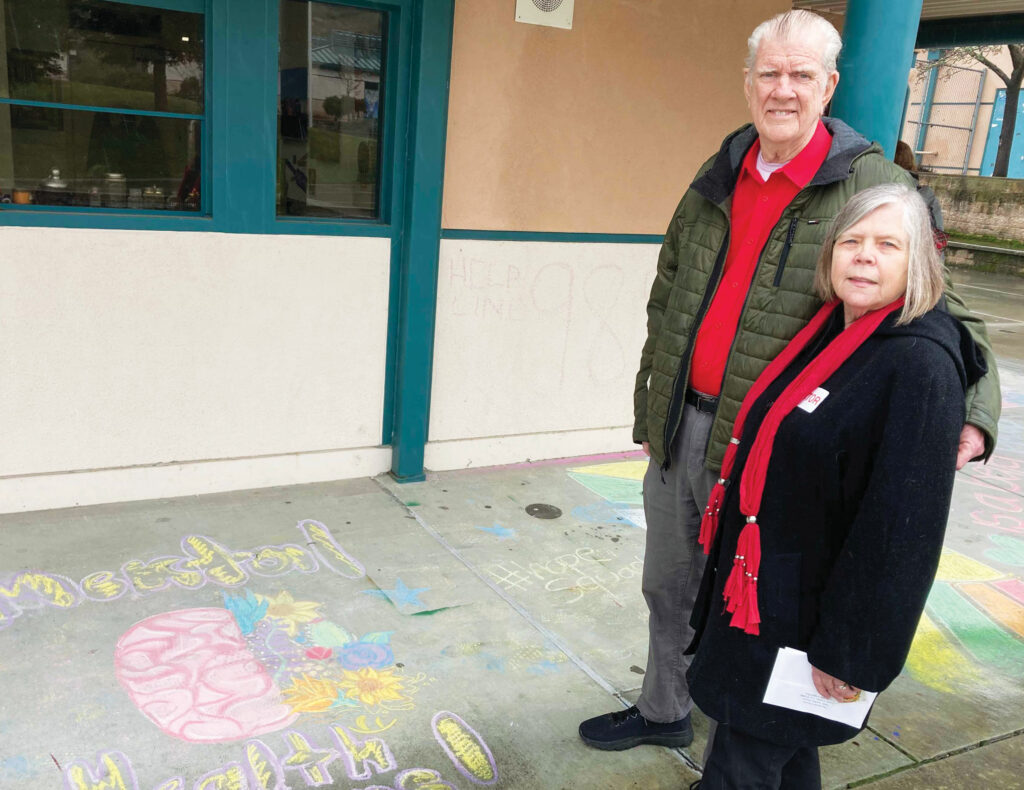 Mateo's dad, Bill Deihl, said he appreciated hearing from the students about the legacy of his son.
"It sort of puts a positive bent on a bad situation," he said. "He's not only missed by me, but by a lot of other people."
He added that it was nice to see people haven't forgotten about Mateo.
"His life mattered," he said. "That's what's amazing, is it still matters."
He was touched by the fact that the event emerged out of the school, it wasn't set up by the family.
"The kids did it," he said. "He mattered."
After Mateo died by suicide last year, it invigorated community members who wanted to push for change in local political and school board systems.
Meanwhile, the District has been battling against a family in court that claims their student was discriminated against for standing up against its vaccine and mask policy during the Covid-19 pandemic.
In the aftermath of her son Mateo's suicide, Regina, who is white, called out those who had bullied her Hispanic adopted son for his heritage.
His passing colored the backdrop as students returned to the classroom last fall with the District bringing in additional social-emotional supports, like new counselors, and played into the Council and school board elections in Scotts Valley—with local residents rallying around candidates of more diverse backgrounds.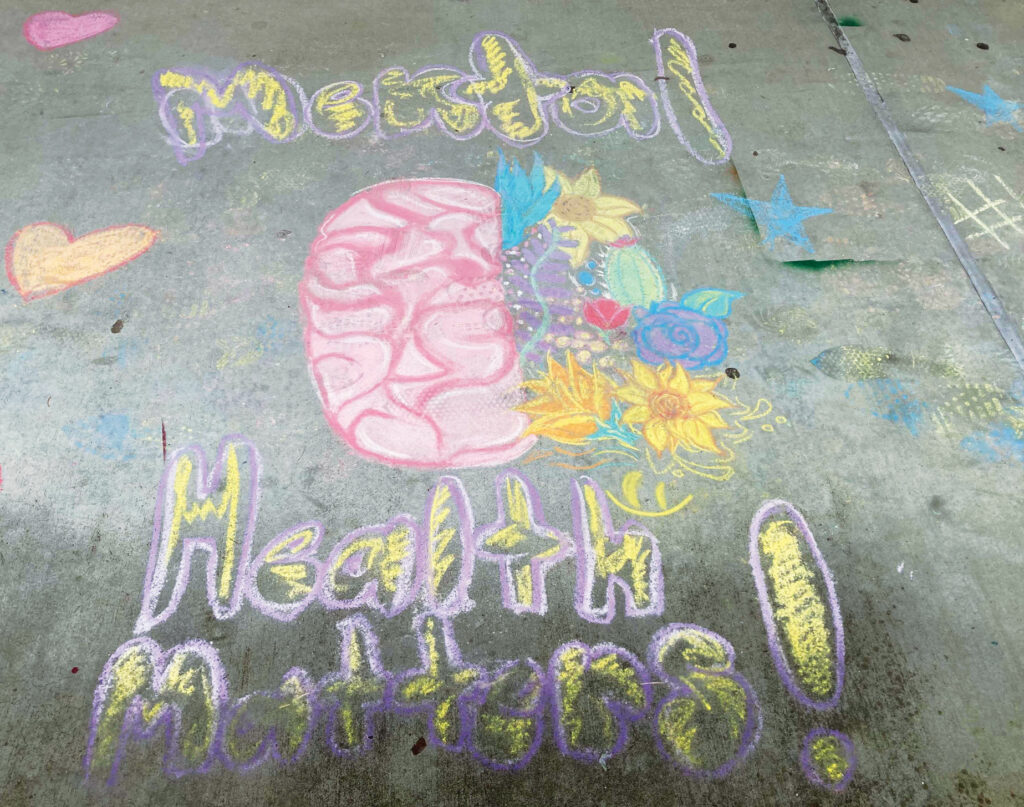 Friday's memorial was attended by recently re-elected Scotts Valley Unified School District board member Roger Snyder and recently appointed trustee Mitali Weiglein.
Weiglein, who grew up in India, was appointed on Oct. 5 at a special meeting.
Patricia Adams—the Republican Party-supported candidate who questioned diversity policies and lost in the regular election—organized a petition and managed to have a special election called so she could run against Weiglein.
"At the final hour, both candidates withdrew their names from the special election, so now the district needs to go through the board appointment process," Superintendent Tanya Krause told the board on Jan. 10, according to meeting minutes.
Adams' sister, Sunni Goodreau, also put her name forward for the job.
During public comment at a special board meeting on Jan. 18, Regina Diehl spoke in support of Weiglein.
"The District has made progress, over the last couple of years, and has had some District priorities that I certainly support, and some initiatives—particularly in terms of DEIB (diversity, equity, inclusion and belonging) work, and in terms of mental health—which is a national crisis and we're seeing in our schools as well," Deihl said, pointing to changes to disciplinary policies and suggesting the Hope Squad might've saved her son's life had it been established earlier. "I think that these kinds of programs are providing a direction for the board and for the District that I don't want to see lost at this time—Mitali can do that for us."
Flipping the bullying discussion around (and illustrating just how complicated the subject matter is in Scotts Valley), Bonny Shade, a parent, said she pulled two children out of the District after they experienced mistreatment when people found out they weren't vaccinated against Covid-19.
Later, Sedique Mazloom commented that Weiglein had comforted her daughter when she'd been experiencing problems at school and was upset.
Weiglein was appointed (again) unanimously.
A couple weeks later, at the memorial, Evan Escott's mind wasn't on politics. He was thinking about his friend Mateo—how they'd do their homework together at the Scotts Valley Branch Library and then go pet dogs at nearby Skypark.
"Even though Mateo's gone, he's slowly bringing the community together," he said after leaving the library. "We're still all realizing how much of a problem bullying is, so I'm glad I got to speak my mind."