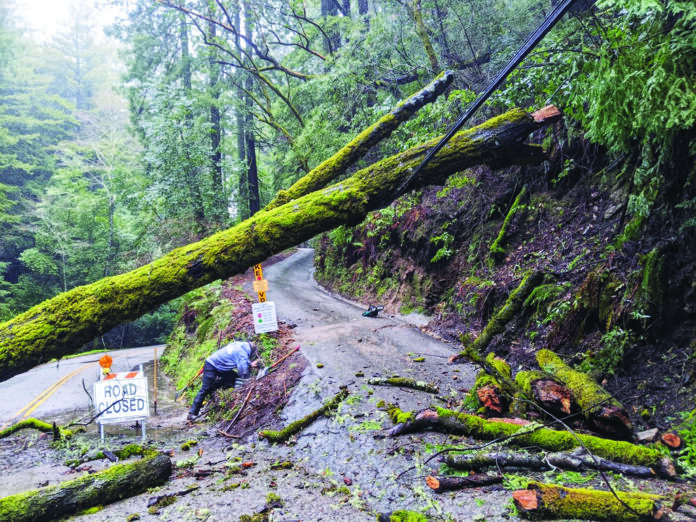 In the event of an emergency, residents know that 9-1-1 is the number to call. Now, Zayante Fire Protection District's Chief Jeff Maxwell is putting out his own call to the community for help in establishing a series of disaster-response programs.
Maxwell is seeking to raise funds for a district-wide Outdoor Warning System (OWS) that will provide an additional layer of emergency notification redundancy, specifically for those who are outdoors, off grid, without power or unable to use a landline or cell service in the event of an emergency.
The community messaging system would be developed with a variety of tonal sirens that would be broadcast in the Zayante Fire District (ZFD) in response to evacuation notices or Shelter in Place orders.
In addition, Maxwell is researching a second emergency notification project: series of nodes that could be installed on high points within ZFD's perimeter. These nodes would act as relay systems to allow for communication to residents in the event of a loss of power or cell service.
Maxwell says that Lompico and Upper Zayante are target communities for these projects: with the isolation of residents in those areas, he's looking to implement improved ways to communicate with locals when disaster strikes.
Maxwell is planning to develop partnerships with San Lorenzo Valley Water District and the County of Santa Cruz to propel his vision into reality—but it all takes money.
"Partnerships with the community at large, PG&E and grant funding solutions are necessary components to completion of the project," Maxwell said.
Maxwell notes that there are currently three ZFD stations, but only the main station on E. Zayante Road in Felton has an operable siren; between the other two stations, one's siren is inoperable and the other has none at all.
To that end, the Chief is collaborating with Felton Music Hall for a first-of-its-kind Benefit Concert on Friday, Sept. 22, to raise funds toward the implementation of his OWS proposal.
The event features national headliner Coyote Island and special guest Smoke Chaser, a local band from Lompico. Doors open at 7pm with music beginning at 8pm. Tickets are available at tixr.com/e/70763.
"We don't anticipate that we can fund the OWS program with this fundraiser, but we hope the community will come out and support a project that will provide support to our local residents, and upgrade and revitalize our outdoor warning system," Maxwell said.