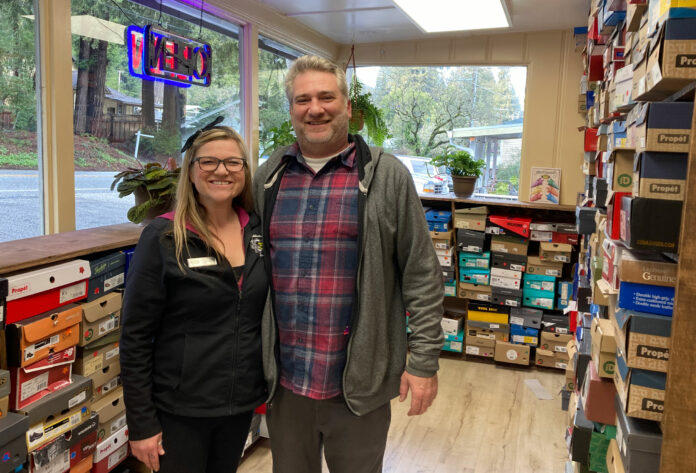 For 104 years, the Beck family has been outfitting folks with footwear made to last. In 1919, Ole P. Beck launched the family business in downtown Salinas, and since then, the eponymous shoe store has been synonymous with quality brands and accessories.
Boulder Creek is the newest location for Beck's Shoes, and manager Mandy Long is thrilled to be at the helm of the store, which opened its doors on Feb. 3.
"We had a soft opening that weekend, even though we were still fine-tuning things inside," said Long, who lives in Boulder Creek. ("Best commute ever!" she said.)
Long, who has been with the company for a year and a half, spent time honing her skills at various other locations before grabbing the keys to the San Lorenzo Valley shop.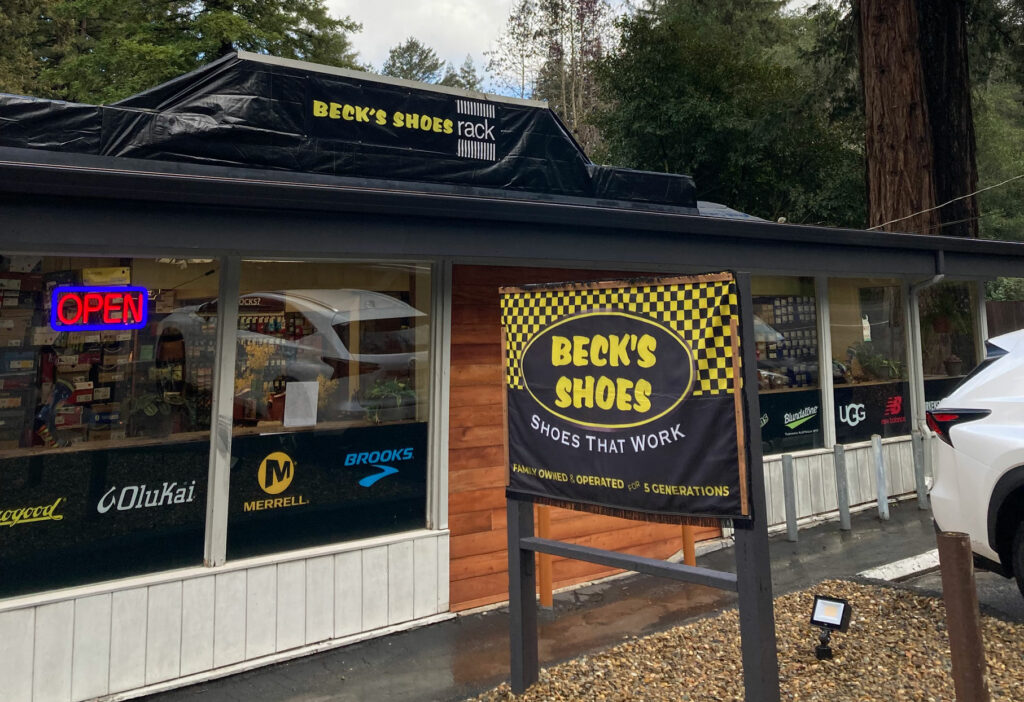 With 22 locations in five different states, the Boulder Creek location is meant to service local folks who don't want to travel to find footwear that lasts.
"We're old school here," Long said. "We really do work closely with our customers to find that perfect fit, and to make sure they're happy with their purchase. We're unlike any other shoe store because we are here for our customers. So many people shop online, but we actually care about what people have to say, and they appreciate that personal touch."
She added, "Our company motto is 'Exceeding the Expectations of Everyone Every Day,' and we really do live by those words."
Long also touts the advances in technology that bring the perfect pair of shoes to someone's feet.
"We use a scanner to find pressure points for orthotics. Using that tool helps to align one's body to help take pressure off knees, hips, lower back, neck and fight daily fatigue," which is essential for workers who spend endless hours on their feet, Long said.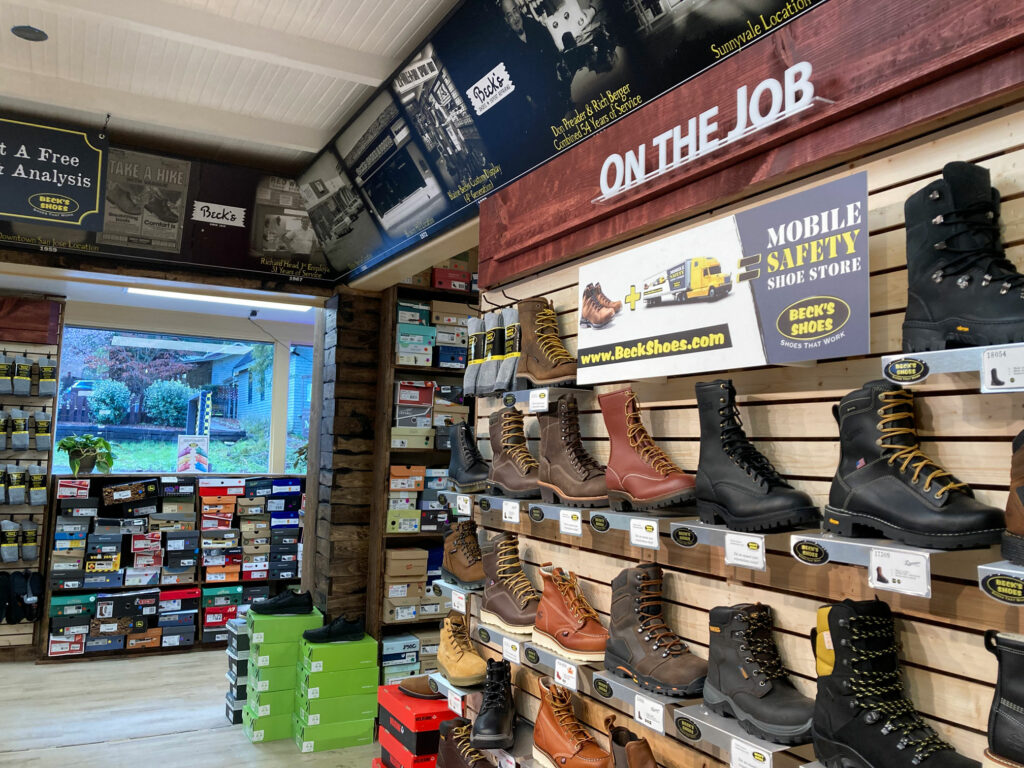 Although the newest location is slightly smaller than other Beck's stores, Long is thrilled to offer everything from Uggs to Birkenstocks to Dansko, with the Uggs and Birkenstocks providing a knowing wink to mountain residents who showed up in droves for Beck's opening weekend.
"We brought in around $15,000 in two days," beamed Long. "We're thrilled with the reception from the community."
So why Boulder Creek? This location brings it to the hometown of the owner, Adam Beck, who is the fifth generation to lend his name to the company; he runs the company with the help of his cousin, Julia Beck.
Thanks to Adam's ties to the San Lorenzo Valley, "Our store is all about the community. We're planning to participate in town cleanup days, first Fridays, and any other events that support our neighbors," said Long. "We're so excited to be here and to share our community spirit with others. The town has a lot of heart, and we do too. It's going to be great for everyone."
Need new shoes or accessories for work or play? Visit the new Beck's Shoes in Boulder Creek, located at 12550 Highway 9. Store hours are 10-6 daily.