The March 31 reopening of Highway 9 south of Ben Lomond, after months where crews fought to clear a landslide and repair the San Lorenzo Valley lifeline, has brought plenty of joy to the spirits of Ben Lomond business owners.
Raffaele Cristallo, the proprietor of Casa Nostra, says things got so bad during the closure that the Italian restaurant wouldn't have survived had the community not rallied in support.
"They pulled me out," he said, motioning with a hand toward his head. "I had water up to right here."
What became known as the Holiday Slide, referring to the earth movement triggered by some of the earliest atmospheric rivers this season, was a stubborn problem north of Felton that forced authorities to keep moving timelines further back.
It required Caltrans to reroute traffic along Glen Arbor Road—bypassing several Ben Lomond businesses and leisure travelers from taking a jaunt through the Santa Cruz Mountains.
"What doesn't kill you makes you stronger," said Debora La Placa, the manager at La Placa Family Bakery, adding, "—I guess."
During the closure, she shared with the Press Banner the trials of operating the restaurant in the face of decreased customer flow and successfully advocated for a large traffic sign to remind people they were still open.
Though the sign was illuminated during the day at first, eventually it only seemed to come on after dark, and so it wasn't helping during hours when northbound drivers were forced to take a right in Ben Lomond toward Boulder Creek, she said.
"This week has been dead," she said. "Super slow."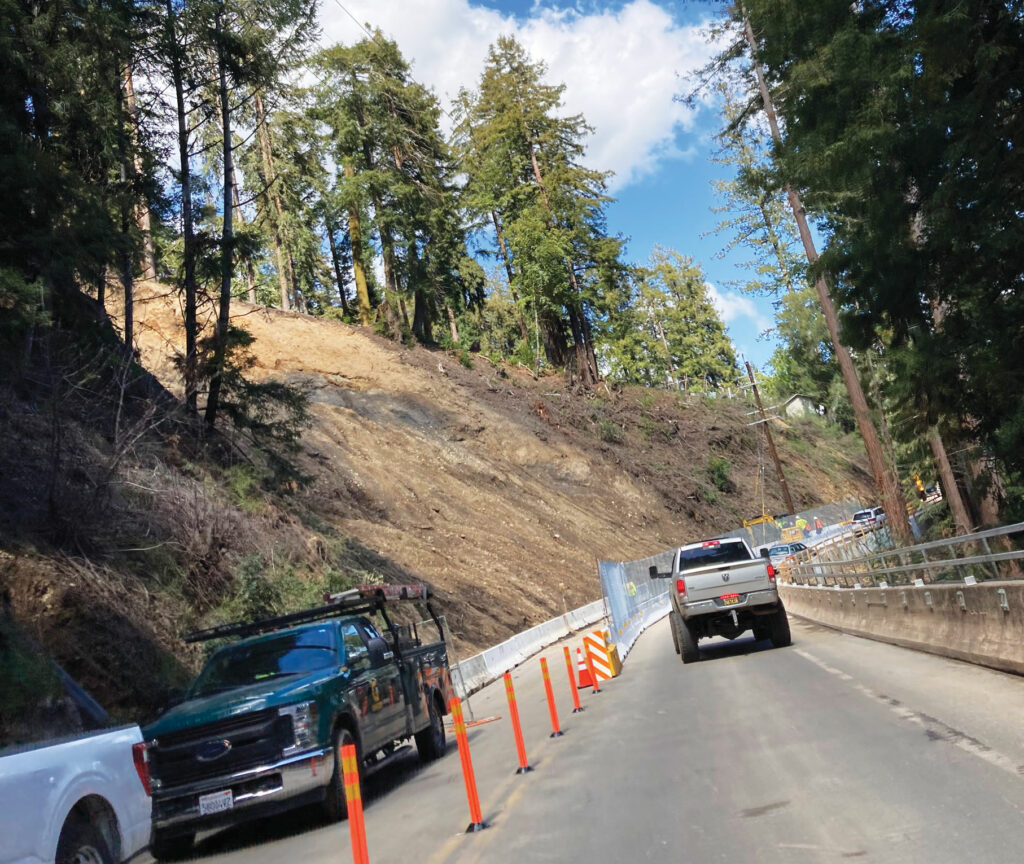 And so, the news that the Holiday Slide had been cleared and Highway 9 was finally open again—even if there was still a single-lane section—was kind of surreal to her.
"It makes you feel good," she said. "Like…Phew! I can pay off the rent this month."
She says she was touched by the support the café received, despite the fact that so many San Lorenzo Valley residents have also been struggling.
"People have been losing cars, houses," she said. "We're grateful for all the help that we got."
She also thanked her dad, who would reassure her on the darker days, and says her mom and brothers were there to pitch in, too.
The way local residents responded to the recent economic turmoil reminded La Placa of the Italian community they emigrated from.
"In Sicily, people help each other—like here," she said, adding some customers who didn't want a pastry or pizza right away would purchase a card. "That's the amazing thing, to live in a place like that. People got each other."
Jan Camperi, the owner of Towne & Country Antiques and Uniques, right next door, says she tried to be as productive as possible during the shut-down.
"I got a lot done," she said. "It doesn't look like it, because I unloaded a two-story house just about a month ago."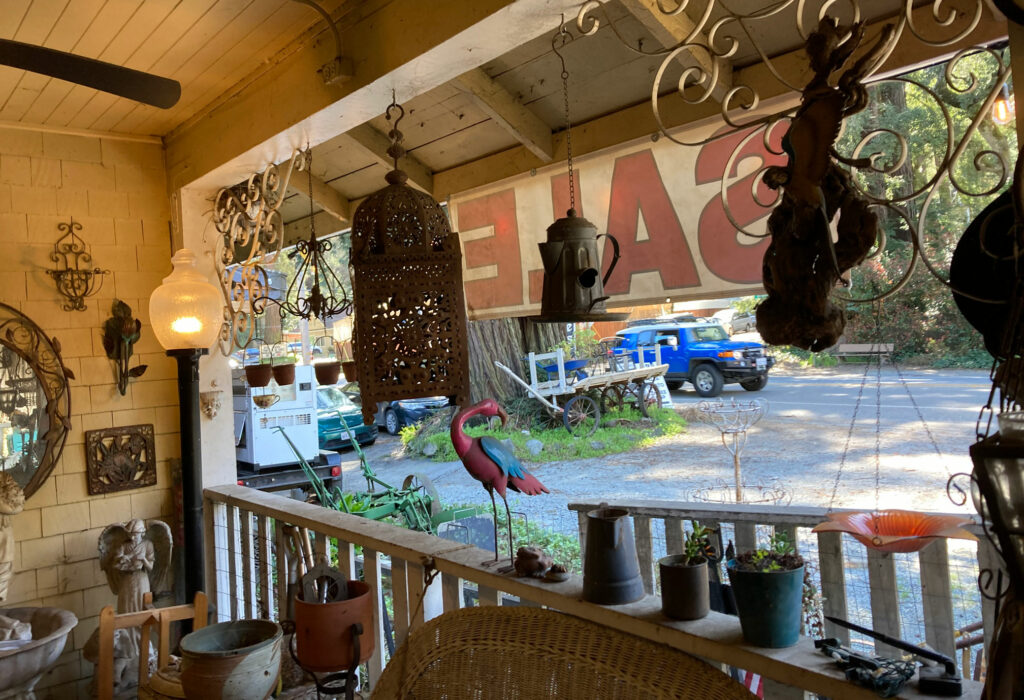 She kept the business closed many days over the past four months and says she's thrilled to be up and running again.
"I just love being here," she said. "Yes, it hurt us to be closed and for the road to be down—and it didn't make you be totally happy—but, I didn't let it get me totally down either."
She's hopeful traffic will pick up, but notes the reopening of the road won't fix another major problem for San Lorenzo Valley retailers: high gas prices.
"You know, we get a lot of tourists in the summer," she said. "But the gas prices are hurting us. My customers tell me that they don't come up as much (because of that)."
Is Shirli McLaughlin, the owner of the preloved-female-apparel shop the Third Hand Store, excited about the reopening of Highway 9?
"Oh, heck yeah!" she exclaimed.
She says people didn't want to take the Glen Arbor detour because of the congestion along the route.
"Especially after school," she said, noting many days she didn't even bother opening. "I'm really grateful for all the workers and the guy standing out here directing traffic. If there'd been any women, I'd've brought them in here and given them something. I'm sure a lot of the other local businesses feel the same."
Now she can turn her attention to another pressing issue—trying to find a long-term housing solution in the San Lorenzo Valley after months at a temporary spot in Aptos.
"I would like to thank all the people who live on Glen Arbor for putting up with us driving past their houses and keeping them from getting out," she said, adding she thinks some people may choose to continue driving that way to avoid the one-way section of Highway 9.