On Sunday, Boulder Creek resident Eric McFarland was unloading some items from the family vehicle when he heard some strange noises.
The CZU Lightning Complex Fire survivor was distressed to see flames behind the house, climbing one of the trees and devouring the winter woodpile.
"It was moving fast," he said. "We just started getting fire extinguishers."
His wife Heidi McFarland, who works at West Valley College training future park rangers, recalled how they tried to keep the fire from spreading as they waited for firefighters to arrive.
They'd just purchased part of the home after giving up on trying to rebuild on their other property, which was completely devoured by the 2020 fire, she explained.
While they would've loved to live again at the Jamison Creek Road property, near Big Basin Redwoods State Park, she said, at least she had a personal connection to the new place. After all, it's where she'd lived while attending college for park management.
"When we landed there after the fire, it seemed magical," she said, adding it was one bright spot as quotes came in upwards of $1.5 million to construct a less-than-2,000 square foot house. "We didn't have enough insurance to cover what the contractors were quoting us."
The McFarlands say they suspect the fire might've sprung up from ashes they dumped that day, which they believed had been carefully extinguished.
Heidi says they'd done significant controlled burning and vegetation management on the property in the past, so it's not like they weren't mindful of the risk.
And yet, here they were. The house was gone.
"This is not something we were expecting," she said. "It was a beautiful house."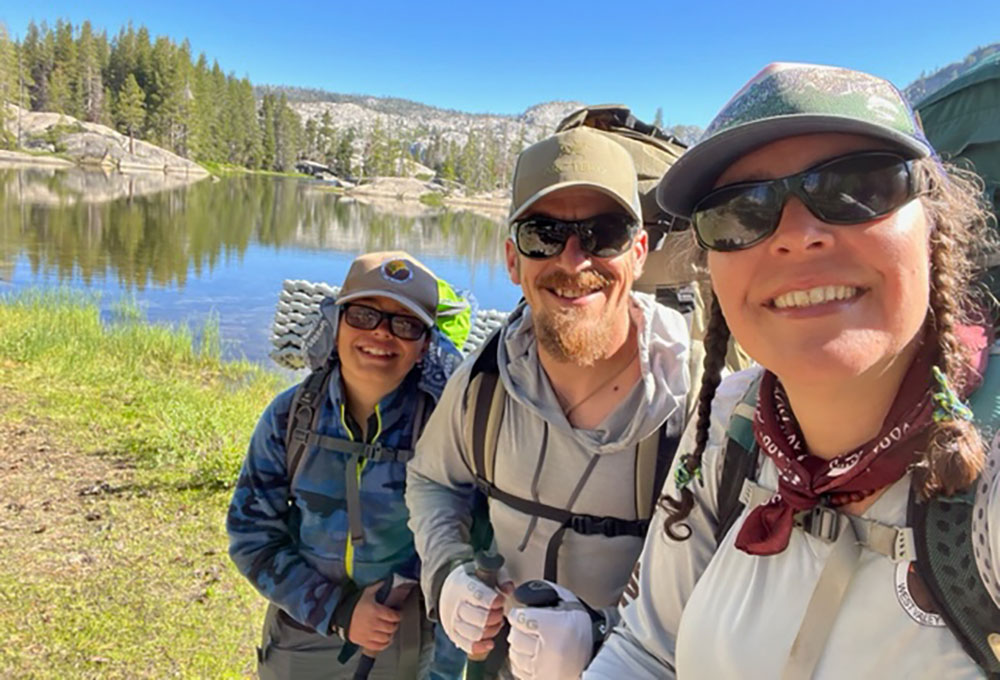 An already devastating situation has been made worse by the current state of California's insurance marketplace, Heidi said.
The thing is, the McFarlands were unable to sort out home insurance when they bought into the house, because their insurer, State Farm, had stopped writing new policies.
"That's why we're in the mess we're in," she said. "They wouldn't update our insurance without dropping us."
Now they're stuck with no place to live, facing the prospect of paying off multiple properties.
"We already have a mortgage to pay at our old house that we never rebuilt," she said. "We have to still pay for the house for this property. And now, we're looking at possibly having to pay rent, which is just not feasible."
The fire happened just days ahead of the Nov. 1 home insurance town hall organized by Assemblymember Gail Pellerin.
The McFarlands have temporarily landed at a friend's home in South San Jose.
But their son Lucas attends San Lorenzo Valley Middle School, so they're not sure whether to brave the hour-long commute each morning or to enroll him elsewhere.
Someone suggested Lucas move in with someone else who lives closer to the campus.
"'Yeah, no,'" Heidi replied. "'That's not going to work. Our family needs to be together.'"
One thing that was different about this fire is that last time they'd been unable to return to their property for weeks. This time, they watched as an excavator tore down what was left of their house.
"We had immediate closure on this situation," she said. "It was a beautiful property."
In the aftermath, people began contributing to an online fundraiser for the McFarlands.
"So much love and strength to your wonderful family," wrote Brianna Goodman, pitching in $100 on Tuesday. "You don't deserve this, again!! I'll donate again every time I can."
Teresa Rogoway also kicked in $100.
"Heidi is an amazing person and this is horrible that it's happened again!" she said. "I hope everyone helps support them in their recovery."
Visit the McFarlands' GoFundMe page to donate and learn more.