Scotts Valley is trying to ban the sale of flavored tobacco products and, if successful, would be the last municipality in the county to do so. The city has been looking at taking action since 2020 to keep youth from smoking, but the push stalled out during the pandemic.
"This is an epidemic," said Coun. Derek Timm during the May 18 board meeting. "This is something that, as a community, we have to take a stand on."
Timm said having children in the local schools taught him just how prevalent smoking products are on campus.
"Kids refer to the bathroom as the Vape Room—'How dare you come in and use it for any other purpose,'" he said, adding battery-powered technology that vaporizes various compounds allows youth to light up undetected. "You can literally smoke and blow into your sleeve, and nobody knows it's happening."
Capt. Jason Rutherford, who gave the staff report on the proposed ordinance, confirmed this.
"It kind of boggles my mind," he said. "It's unfortunate. But that's where it's at now."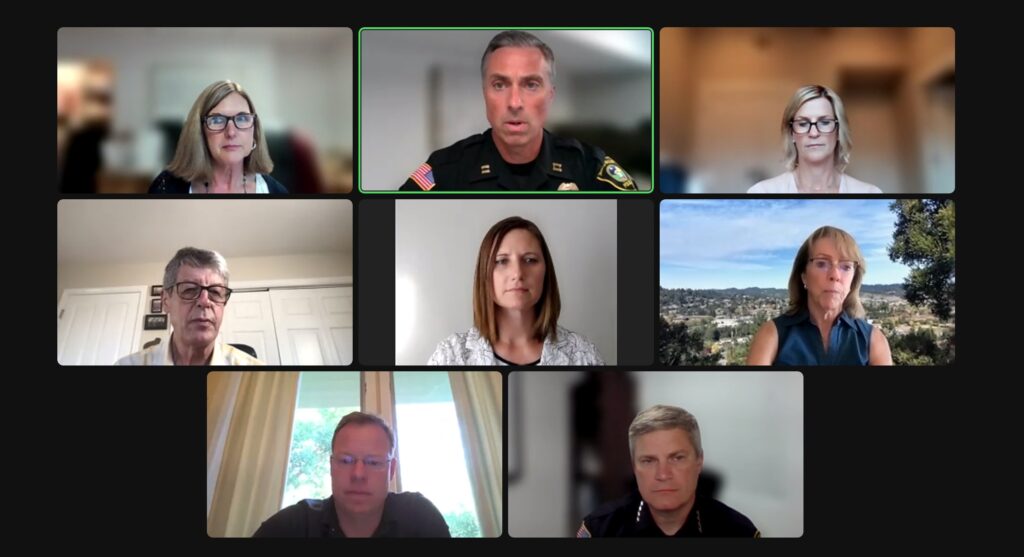 E-cigarettes were initially marketed as smoking cessation devices and placed in wellness sections of stores. Over the years, lawmakers around the country have woken up to the large number of children hooked on nicotine and other chemicals from vaping.
Last year, Juul agreed to pay $40 million to the state of North Carolina to settle a lawsuit that accused them of targeting its products to minors.
Dilles said he's heard from teachers about students smoking in class and supports the ban.
"I just want to protect our kids," he said. "I want them to get off on the right foot."
Scotts Valley Gas and Mart and Scotts Valley Smoke Shoppe sent Council letters opposing the proposed ban.
Coun. Randy Johnson asked Rutherford if he was aware of a Yale University study cited by one of those retailers to back up their point of view.
He replied that he hadn't seen that research, specifically.
"All the studies that I read were to the contrary," he said.
The ordinance passed the first reading unanimously.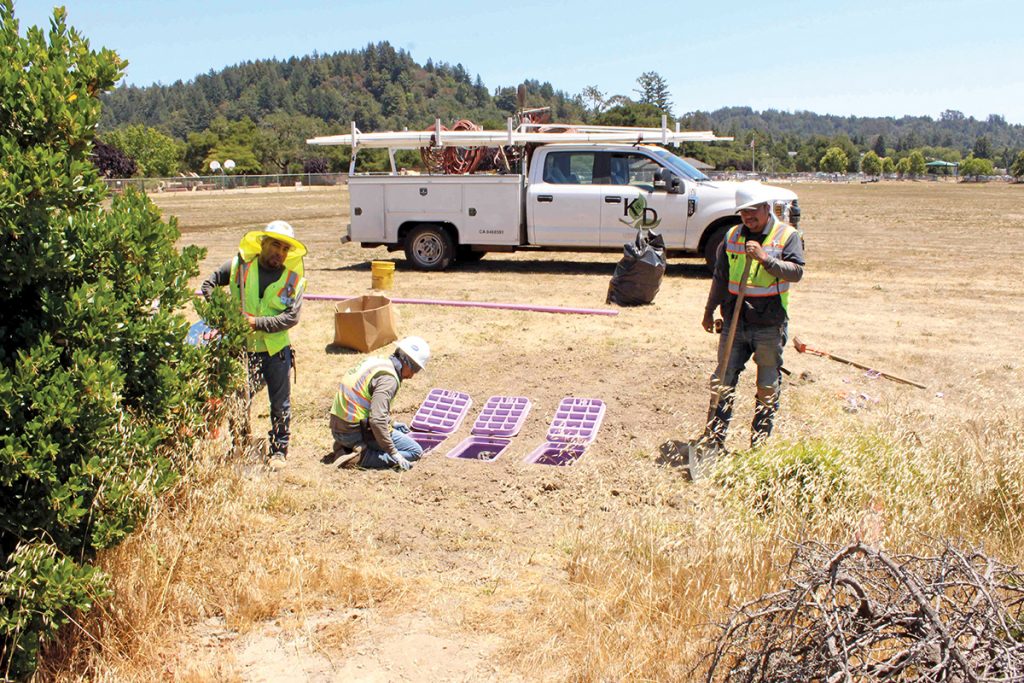 SKYPARK DAMAGE SETTLEMENT
On May 18, the Council voted unanimously, in closed session, to accept a $106,645 settlement with the State of California for damage to its main recreational asset.
In authorizing the city manager and city attorney to accept the payment for Skypark, Scotts Valley agreed to release its claim against Sacramento.
Skypark was taken out of service after CalFire used it as the staging ground for responding to the CZU Lightning Complex fires in 2020.
Scotts Valley put around $120,000 of the $2.8 million it got in the American Rescue Plan Act funds towards reconstructing the space used for everything from picnics to festivals to soccer tournaments.
Scotts Valley also has plans for $223,000 of playground and $50,000-worth of tennis court renovations on the site.