It was a sell-out crowd for the big Alfred Hitchcock Festival opener last weekend at the new performing arts center in Scotts Valley.
The life-size bird replica on his left shoulder of one attendee was proof of just how engaged local residents were in the March 10 program.
"I've been looking forward to it ever since I saw it advertised in the paper," said Felton resident Judy Osborn, who was sitting behind the man with the avian prop. "Tonight, they're playing a movie I didn't even know existed."
She was referring to "Shadow of a Doubt," the Santa Rosa-set film released in 1942, which the Scotts Valley Community Theater Guild selected for the big Friday spectacle. It was preceded by a Q&A between the Scotts Valley Historical Society's historian Jay Topping and Tere Carrubba, one of Alfred Hitchcock's granddaughters.
Osborn couldn't wait for it all to get started.
"This is needed and wanted, and will be supported," she said. "You know, a place like this draws a community together."
She was already loving the plush seating, which once cupped bums in the Bellagio in Las Vegas. "I mean look at these," she said. "They're fab!"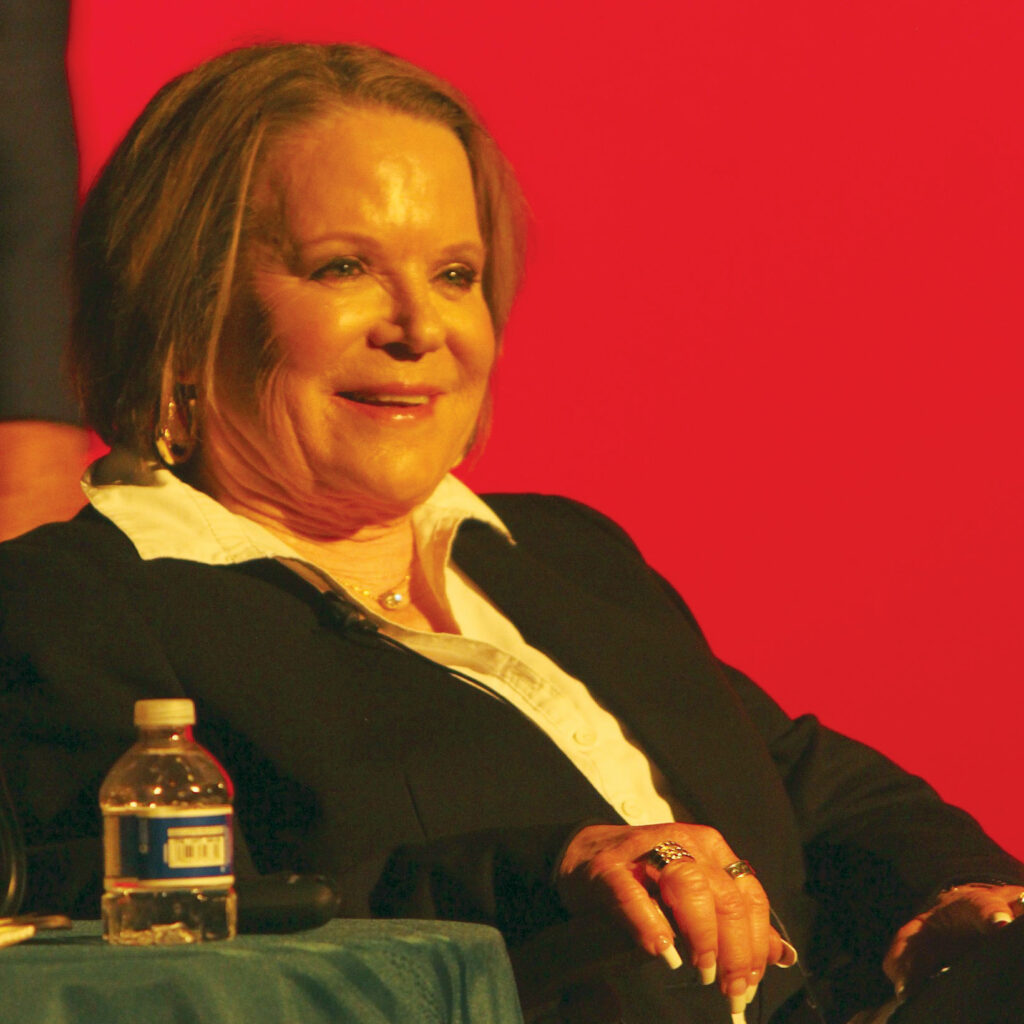 After a ribbon-cutting featuring representatives from the Scotts Valley Exchange Club, the Historical Society and City Council, the Q&A kicked off with a discussion of a book Carrubba's mother Patricia Alma Hitchcock wrote documenting their lives.
As Topping flipped through archival photos Carrubba would share intimate details behind each, which included shots with Ingrid Bergman, of their various patios and even of Jack O'Neill, the wetsuit-inventor who taught Hitchcock family members how to sail.
"Alfred loved to go to the shore," Topping noted. "He'd take the dogs down."
"He actually named his production company after his dogs," Carrubba recalled.
They chatted about Hitchcock's love of formal attire and how the luminary director would amuse himself with "watching his guests deconstruct" while drinking wine from the cellar below his house.
While Hitchcock did go to restaurants like Ye Old Danish Inn, once located in Scotts Valley where a Shell gas station now sits, and Gilda's, because they lived so far down an unpaved road, they'd mostly have groceries brought in for meals at home.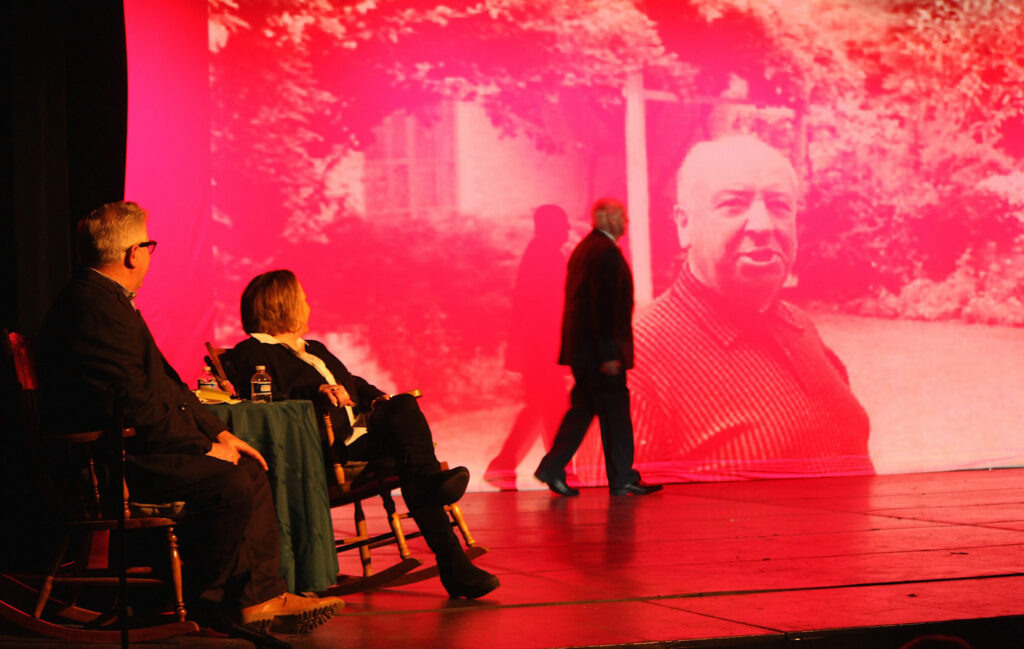 Carrubba was touched by the local turnout to the event, commenting she thought her grandpa would have felt the same way.
"He would have been really proud of this," she said. "This was his happy place, his safe place, the place where he would go to be himself."
The evening was punctuated by a theatrical moment as the lights went down and a Hitchcock impersonator wandered across the stage.
And the film, starring Teresa Wright, Joseph Cotten and Macdonald Carey, drew plenty of laugher at key moments, both for dialogue that still managed to resonate with the audience after all these years, and points where viewers were reminded of how much society has changed (such as a joke about how a widow was lucky because she wouldn't have to ask her husband for money anymore).
Victor Alejandro, chairman of the Alfred Hitchcock Festival planning committee, said the turnout exceeded expectations.
"We had people who could not get in," he said, noting the idea had been in the works for years. "I'm glad it's finally come to fruition."
The centerpiece film selected for the following day was "Vertigo," the 1958 psychological thriller starring James Stewart and Kim Novak.
This was followed by a panel discussion with UCSC film professors Logan Walker and Shelley Stamp, then a dessert and wine party—complete with a costume contest.