San Lorenzo Valley High students were supposed to return to school Monday, but because of the inclement weather they decided it wasn't safe to bring people to campus.
As a result, the Cougars boys' and girls' basketball and soccer games against Scotts Valley on Tuesday were postponed for a different date and time to be determined.
"The reason we're canceling school is because it's dangerous to be out on the road, trees are falling," said SLV Athletic Director Chris Coulson.
Coulson said the rationale is they don't want people on the road because it's unsafe with the intersection of Mount Herman and Graham Hill roads being completely flooded.
Most of the SLV coaches who live in Boulder Creek, Brookdale and Ben Lomond also didn't have power or had to deal with structure damage.
Scotts Valley Athletic Director Louie Walters received a phone call from SLV Unified School District Superintendent Christopher Schiermeyer, who decided to call off all sporting events.
"Safety is the number one thing, that's more important than playing a high school contest," Walters said. "I think it's just better to be on the safe side."
Walters, who resides nearby SLV High, heard an explosion at around 2am after a big tree fell on Highway 9, taking out a bunch of power poles.
Walters was born and raised in San Lorenzo Valley and is used to losing power maybe once a year. Yet, he said there are lots of people in Boulder Creek who are still without power since New Year's Day.
He has a generator and they make due with whatever they have, but it's been way longer than he expected.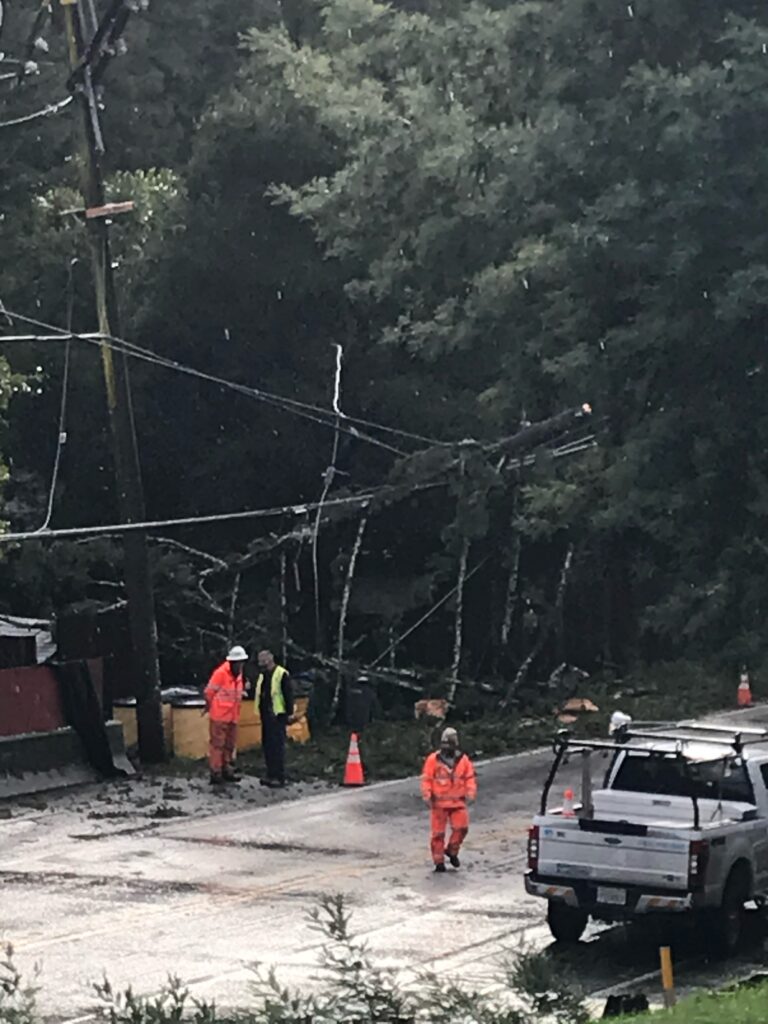 Coulson said this isn't their first time dealing with mother nature. He was there when they suffered the CZU Lightning Complex fires, and part of living in California is dealing with natural disasters.
"You deal with the disruptions and schedules and do the best you can to get normalized. Just get back to it as quick as you can," he said. "That's what we're doing."
Coulson was out of town for winter break and didn't return until Sunday after most of the damage was done. He owns a house in Rio Del Mar and some of his landscaping was ruined.
He also has property in the Capitola Village that took some damage but nothing structural.
"Someone who's spent a lot of time in the village over the past 20 years, it's just sad to see it so impacted by this," Coulson said. "I walk on that wharf almost everyday, I can't believe I'm not going to walk on that for many years."
Walters is also worried about the burn scars in the mountains, where it lacks vegetation and causes mudslides. They evacuated up the street from Walters' house because of the burn scars in the area.
Walters hasn't seen this type of weather in 40 years, and SLV is the lone school that's in a tough spot.
Walters said the Falcons are also postponing today's basketball games at Harbor High. The delayed games means they might have to schedule up to three games in one week.
However, it's nothing the community hasn't faced in the past.
"That's what makes the San Lorenzo Valley so strong, is the community," Walters said. "They bound together, whether it's fires, floods, landslides…it's what makes it special."
Games postponed this week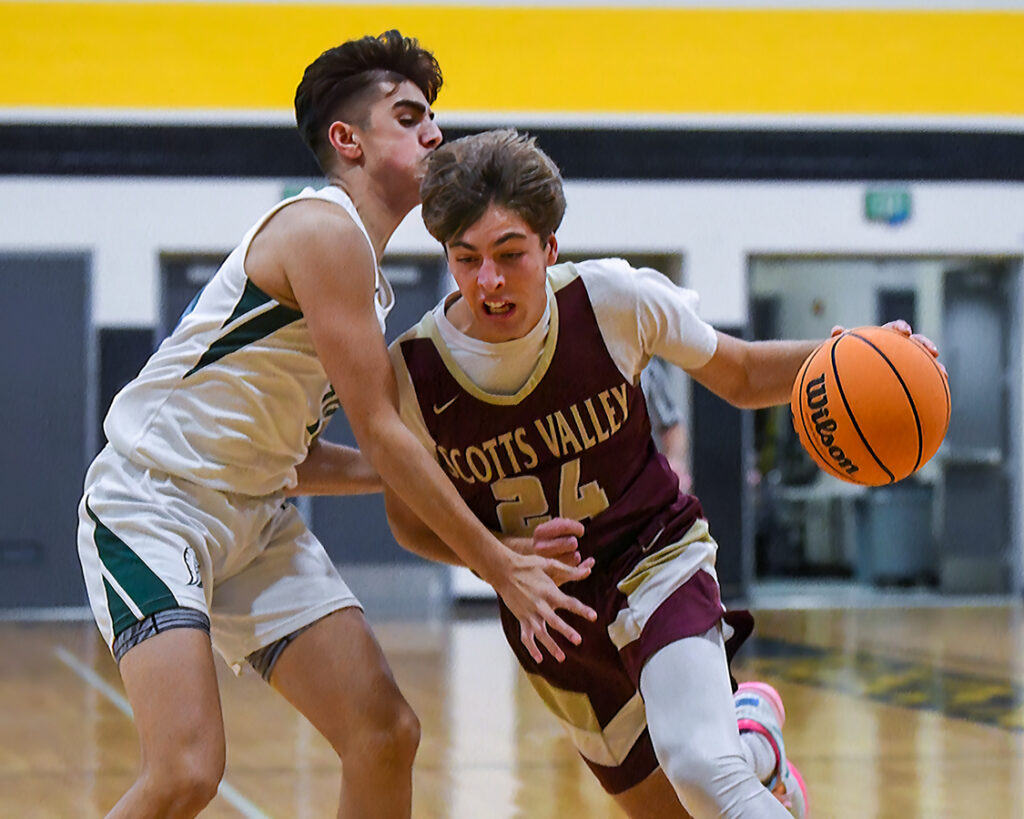 • Scotts Valley vs. San Lorenzo Valley – boys and girls basketball (Tuesday)
• Scotts Valley vs. San Lorenzo Valley – boys soccer (Tuesday)
• Scotts Valley vs. Harbor – boys and girls basketball (Friday)