Residents of the Redwoods on the River trailer park in Ben Lomond were told to flee as fire consumed a pair of mobile homes on June 1. The blaze sent toxic plumes of smoke into the canopy above.
Sgt. Jason Dunn of the Santa Cruz County Sheriff's Office said it began sometime before noon.
"That's plastic and all kinds of stuff," Dunn said. "We evacuated everybody."
Christi Spicer said she was in her kitchen next door when her partner raced outside. Benjamin Wheeler, her boyfriend, said, at first, he thought he was smelling someone's fireplace. He was surprised by how big the flames had grown.
"I was just hoping it wouldn't go very far," he said, explaining how he quickly assessed the risk to their home. "I'm on the left there."
Spicer followed Wheeler outside.
"The flames were just shooting everywhere," she said.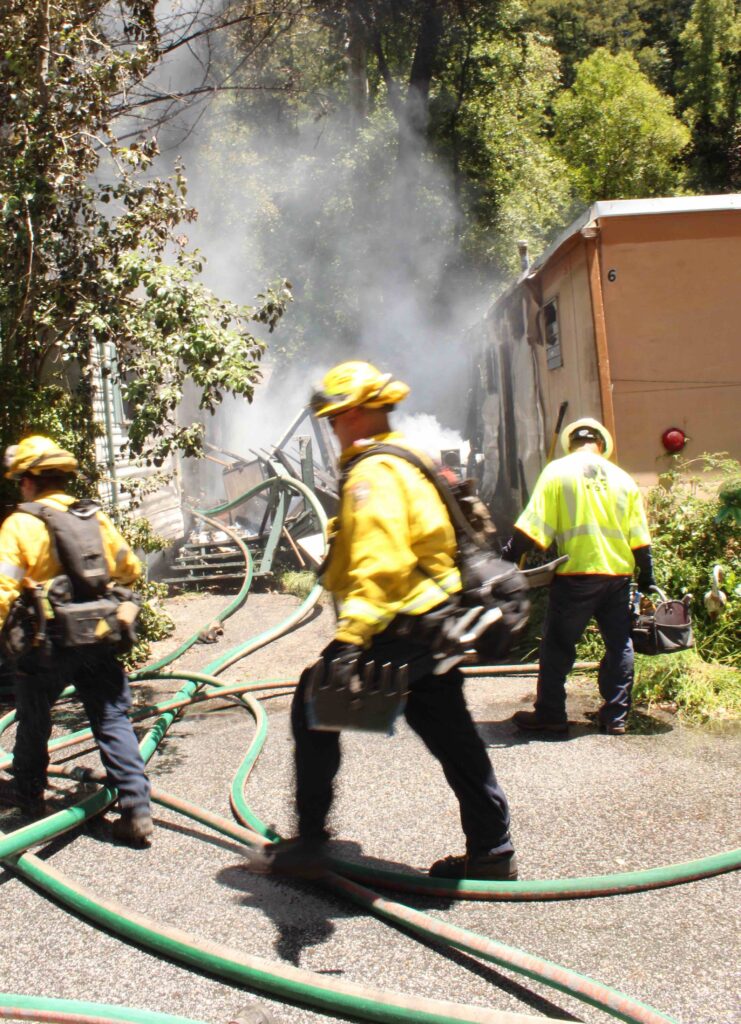 Spicer said even though their mobile home was untouched, they were still displaced.
"We can't stay here," she explained. "The smoke is really bad. It affects my breathing."
She added she's thankful for how quickly firefighters arrived to douse the flames.
A few trailers over, Mike Eaton had been extinguishing flare-ups caused by dispersing embers raining down on the property he lives in with his partner Margot.
"There was a huge amount of fire," he said. "These places go up pretty quick."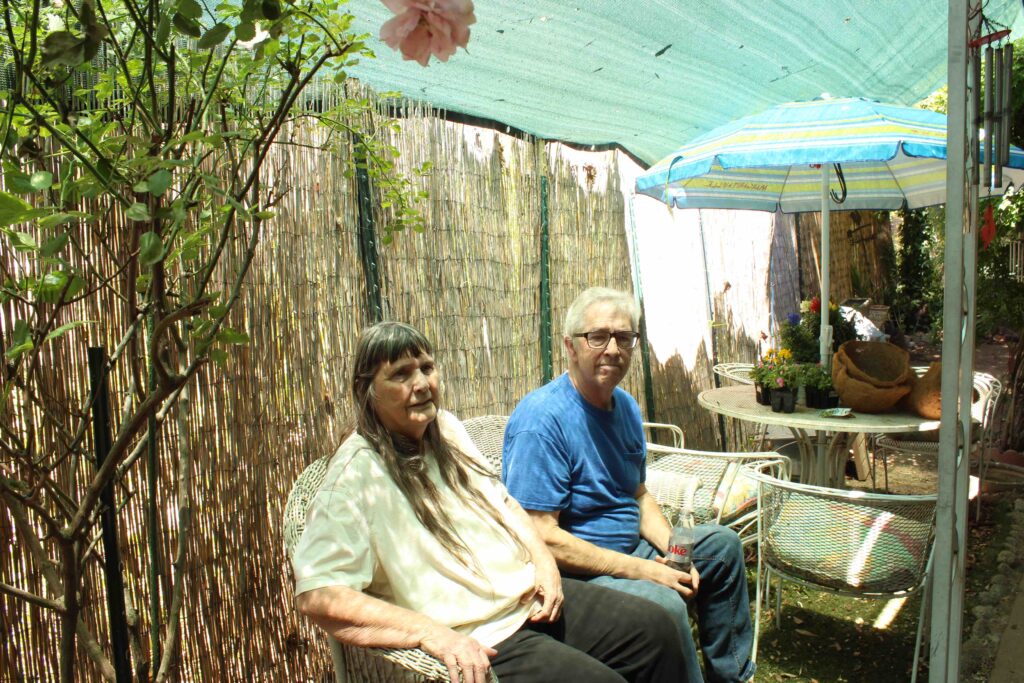 They had a few close calls—evidenced by the melted storage bin, damaged patio umbrella and holes in their shade setup.
"It melted through our net," he said, adding they'd been concerned the fire might spread. "It was pretty gnarly looking."
Wheeler said he'd been thinking of telling the resident of one of the trailers that went up in flames to clear dead leaves off the trailer's roof but added he doesn't think the detritus ended up playing a role in the inferno.
No injuries were reported. On Tuesday, Ben Lomond Fire Protection District Chief Stacie Brownlee said it wasn't clear what caused the blaze.