After 25 years in Scotts Valley urgent care, followed by 12 years as a health columnist at the Press Banner, Dr. Terry Hollenbeck is leaving this publication to focus on his health and family.
The "Valley Doctor" leaves with these words of advice: "Take the pandemic seriously. Wearing masks, social distancing, and not gathering will be as important to end the pandemic as the vaccines."
Born in Milwaukee, Hollenbeck moved to California in 1971 after graduating with an MD from the Medical College of Wisconsin. Beginning his medical career as an intern at Santa Clara Valley Medical Center, the doctor said he expected a short stay in San Jose.
"I thought, 'If I'm going to be away from Milwaukee for a year, I may as well enjoy California for a bit,'" he said. "I never went back. California has a way of grabbing hold of you."
Hollenbeck was hired by the County of Santa Clara as the chief jail physician. Like many recent graduates, Hollenbeck felt "idealistic, well trained, and enjoyed my work."
"If I could bring some needed good care to the jail population, I thought I'd give a try," he said.
He worked in San Jose for two years, before receiving an opportunity to try emergency care. From 1974-1980, Hollenbeck staffed the Emergency Room at the Santa Clara Valley Medical Center, until he felt it was time for a change.
"I have to admit, I got burnt out in the emergency room, with hectic pace and working nights," he said.
He changed his pace greatly for the next two years. He joined the Christian Medical Society, learned Spanish, headed to Honduras, and set up a one-room clinic with the help of Miskito natives.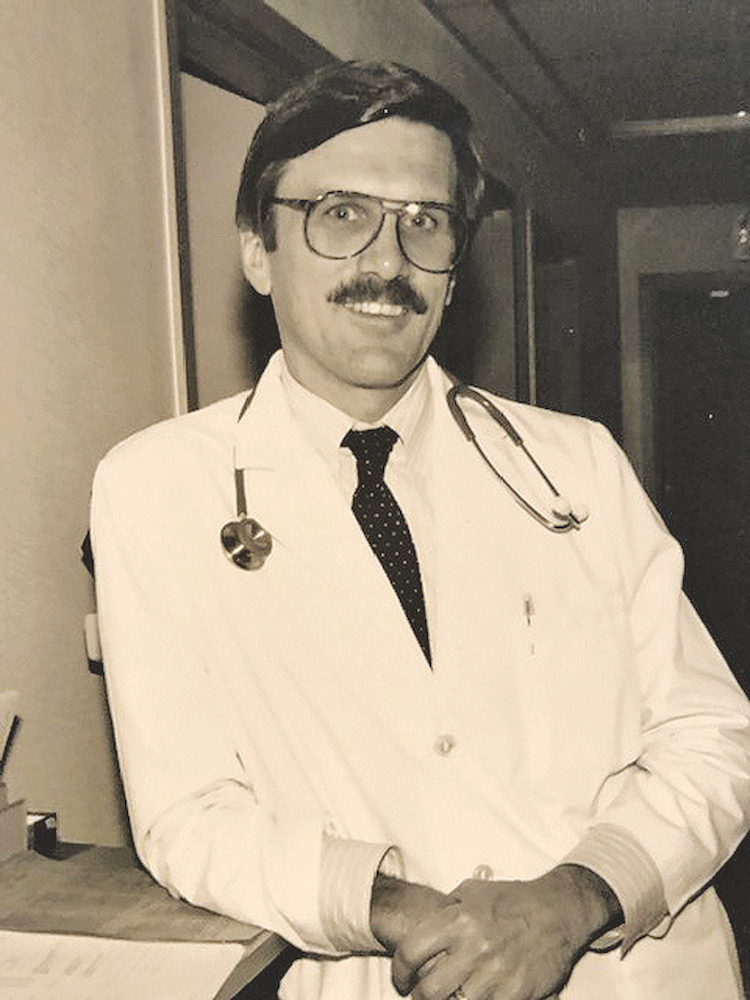 "I grew up with stories about my great uncle's career as a medical missionary in Africa. It fascinated me," he said. "I really enjoyed that experience. There was no electricity, running water, or cars. Once a week, a plane would bring more supplies and that was it. Going up river in a dugout canoe to see a sick person was magical…But, after two years I was lonely. There were few english speakers in the area and I missed family and friends."
Hollenbeck returned to California in the beginning of the '80s and joined Doctors on Duty as a medical director for four years.
"Urgent care had just become a specialty, and I thought, 'That sounds good, like emergency care, but less hectic,'" he said. "You can sleep at night."
Soon after, the Santa Cruz Medical Clinic, now a part of the Palo Alto Medical Foundation, began a satellite clinic in Scotts Valley. Hollenbeck found his "perfect niche" as a member of their urgent care staff for 25 years.
"I loved working in Scotts Valley," he said. "The people and staff were wonderful."
In 2012 Hollenbeck began his newest career as a Press Banner columnist. Since then, he's written over 250 columns and published a book, House Calls: Guidance on common medical topics from your Doctor-Next-Door.  
"I've always tried to write my articles as if I were in the room with patients, hearing their complaints, giving a physical exam, and coming up with treatments… I'm prejudiced, of course, but I think every household needs this book to run the gamut of medical issues," he said.
In 2013, Hollenbeck and his family received unpleasant news: he was diagnosed with a blood cancer.
For the past seven years, Hollenbeck has received various treatments for his multiple myeloma, including chemotherapy, radiation and a stem cell transplant. He said he and his loved ones look ahead bravely with hope.
"Now that I've gone through the traditional treatments, we're not sure what lies ahead," he said. "I'm hopeful that we can find other treatments and keep going."
In the meantime, he's relaxing at home with family. Hollenbeck sees the silver lining of the pandemic as a chance to spend more quality time with his loved ones.
"My wife is the music educator for Scotts Valley Middle School and High School," he said. "She has been working from home, so I've been able to spend a lot of good quality time with her and she's been a fantastic caregiver for me."
He's also been overjoyed to spend time with his grandson.
"I feel so fortunate to live long enough to meet my grandson," he said.