Updated June 27, 2022 at 5:22pm: 90% containment.
A fire burning along Highway 17 was 90% contained at 5:20pm after burning two acres Monday, authorities said.
Cal Fire learned of the blaze near the summit—on the Santa Cruz County side in the Alta Vista Lane area—at 2:25pm.
The flames began to consume grass and wood piles, said Cecile Juliette, a spokesperson for the agency.
A fixed-wing aircraft dropped retardant on the wildfire around 2:50pm, one of at least two planes participating in the response.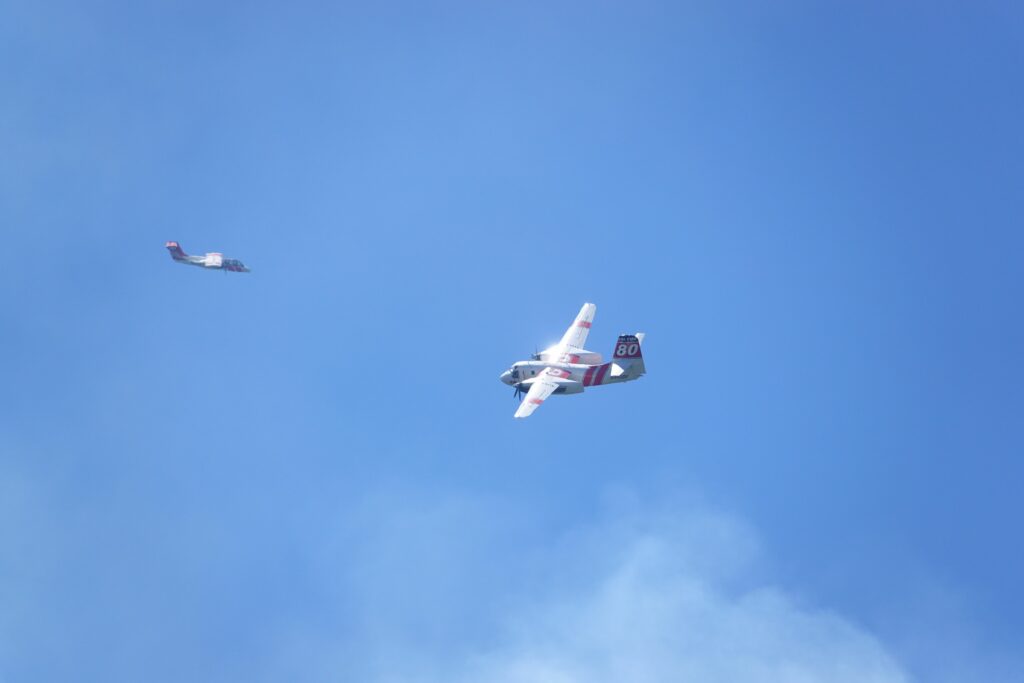 And Copter 913, based at a nearby Santa Clara County helipad, completed several water bomb deliveries; it then circled overhead to monitor the slow-spreading blaze.
Cal Fire SCU, Scotts Valley Fire District, Loma Prieta Fire & Rescue, Felton Fire Protection District and California Highway Patrol also responded.
A minor structure was threatened, but was believed to have been saved, fire officials said.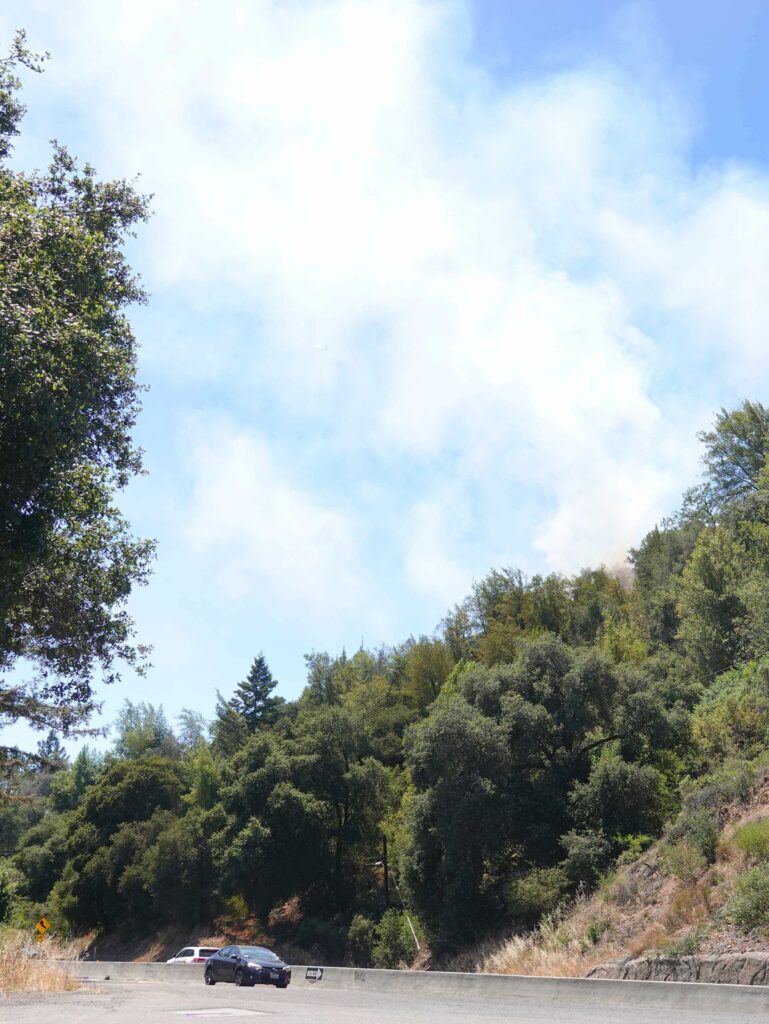 The cause of the incident, called the Vista Fire, was under investigation.
It followed a series of wildfires over the weekend, in Santa Cruz and Santa Clara counties that Cal Fire's Copter 913 also helped put out.
(Main photo courtesy of Sean Miller)