Santa Cruz resident Daniel Lamothe, a 38-year-old firefighting trainee and musician, has died after a mishap during a firefighter training program in the San Lorenzo Valley last Sunday.
During the Feb. 19 session at the Ben Lomond Training Center, the volunteer became "medically distressed," Santa Cruz County officials said.
A Stanford Life Flight air ambulance crew transported the patient, but despite receiving first aid, efforts to revive Lamothe were unsuccessful. An autopsy is being done to determine the cause of death.
"We mourn the passing of one of our brethren," said County Fire Chief Nate Armstrong. "Daniel wanted to be a firefighter so that he could give back to the community where he was raised and in which he lived. His commitment to public service serves as a model for us all. We grieve along with his friends and family for this sudden and tragic loss."
Capt. John Amadeo, of Zayante Fire Protection District, taught the group a course on what to do in the aftermath of a fire.
"How it works is, each department is given a specific training topic and then that department is in charge of supplying cadres for the academy," he said. "The only one I did was 'Salvage and Overhaul.'" That class isn't nearly as intense as the drill that was underway Sunday, he added.
Before firefighters are admitted to the academy, Amadeo notes, they must undergo a thorough evaluation.
"It's a pretty rigorous physical you have to take before you join-up," he said. "You don't just walk in." For example, prospective trainees are required to run on a treadmill until they can't anymore, to test their heart condition.
Even though Amadeo didn't spend much time with this year's cohort, it was clear the group had already become close, he shared.
"It's a brotherhood," he said. "Once you're in the academy, it's kind of like a family. So, you automatically get that bond between yourself and the other firefighters."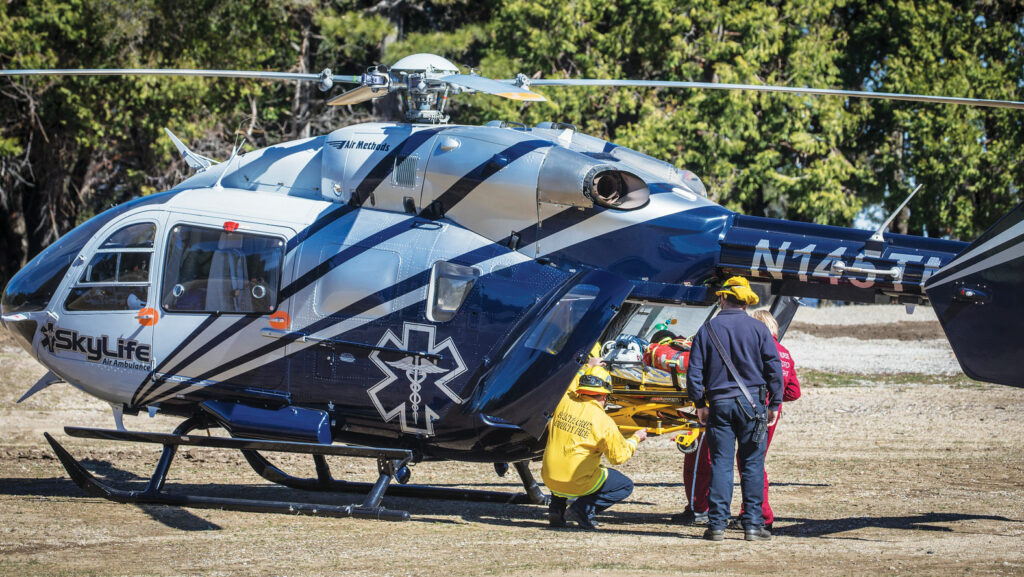 Lamothe's death has sent ripples of sadness across the entire firefighting community, according to Amadeo.
"It hit the fire service hard," he said. "Having somebody who's going through the academy—a recruit—pass away is really devastating. It's like losing a family member, honestly. You get such strong mental bonds between each other."
He recommends firefighters who have been affected by Lamothe's death reach out for help, as there are grief resources available.
"If you're struggling, you can go to your fire chief or your department," he said. "They can hook you up with somebody to talk to."
In addition to pursuing firefighting, Lamothe was also a rock 'n' roller who played upright bass in the psychobilly group Stellar Corpses.
In a series of Twitter posts Monday, Dusty Grave, the band's singer and guitarist, recalled asking Lamothe—aka "Mothman"—if he'd like to start a band.
"He was a close friend for many many years and we went through a lot together," Grave wrote. "I will always remember him as the 16 year old psychobilly kid I met at a Tiger Army show at the Santa Cruz Vets Hall."
The band's first release—the Respect the Dead EP—came out in 2007 on their own Santa Carla Records label, a nod to the iconic vampire film "The Lost Boys" shot around Santa Cruz County in the 1980s.
Over the years, the group rose to prominence in the scene, churning out album after album, touring internationally and racking hundreds of thousands of streams on Spotify.
In 2012, Good Times writer Damon Orion commented that Lamothe, with his neck tattoos and slicked-back hair, added "a blue-collar, rockabilly element" to the act, which was honored via the publication's Best Of readers' poll a couple years later.
"There's no words to describe the flood of emotions right now," Grave tweeted. "Life is already so short, but Dan went way too soon."