On the Fourth of July, Scotts Valley will ring in Independence Day with fluttering American flags as floats carry patriots down the street in the return of the city's annual parade, something that was almost unimaginable just a few months ago.
"I think others are wishing they would have had the foresight that Scotts Valley did to take a chance and have a parade," said Scotts Valley City Councilwoman Donna Lind, who has spearheaded the plan since April in the face of uncertain coronavirus rules. "We didn't know where we'd be at that time."
But now, things are kicking into high gear, as are other festivities around the county to mark the day the Continental Congress passed the Declaration of Independence in 1776.
Scotts Valley's event will start at 3pm and follow its usual route through Scotts Valley Drive. It will feature bands, dancing and classic antique cars.
All Now Jam, a Carnival-style dancing group with African and South American influences, will come over the hill from Santa Clara County to participate, Lind said.
Bobbie Ward, the owner of Performance Vocals, has tapped her students to perform throughout the parade, with one set to sing "The Star Spangled Banner" to kick things off.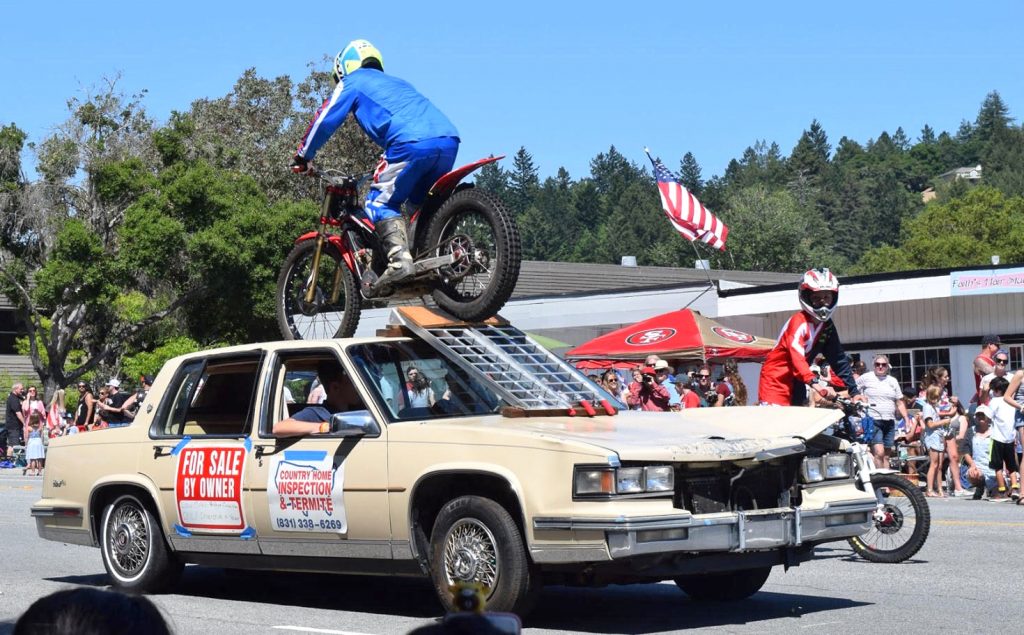 The Scouts BSA Troop 614 will march with American and Californian flags, and some Cub Scouts will be participating as well. Lind recruited local group the Paperbacks to play rock music for the crowd.
The airplane flyover is being organized by Little Tampico restaurant's Saad Karssli.
"Last year we did the flyover and I actually coordinated a virtual parade," Lind said, recalling how people dressed up in their yards, decorated their pets and filmed themselves doing other cute things. "They kind of spliced it all together and made it into a really cool parade video."
The Santa Cruz Mustang Club is volunteering at the event and the Scotts Valley Sportsmen's Club is sending five volunteers to help.
"Scotts Valley Police Chief Steve Walpole and Captain Mike Dean have been meeting with me every few weeks to help coordinate the logistics," Lind said, noting that means preparing for road closures, setting up a viewing area for disabled people, as well as contacting residents and business owners to keep them in the loop. "It's all super important right now for our recovery."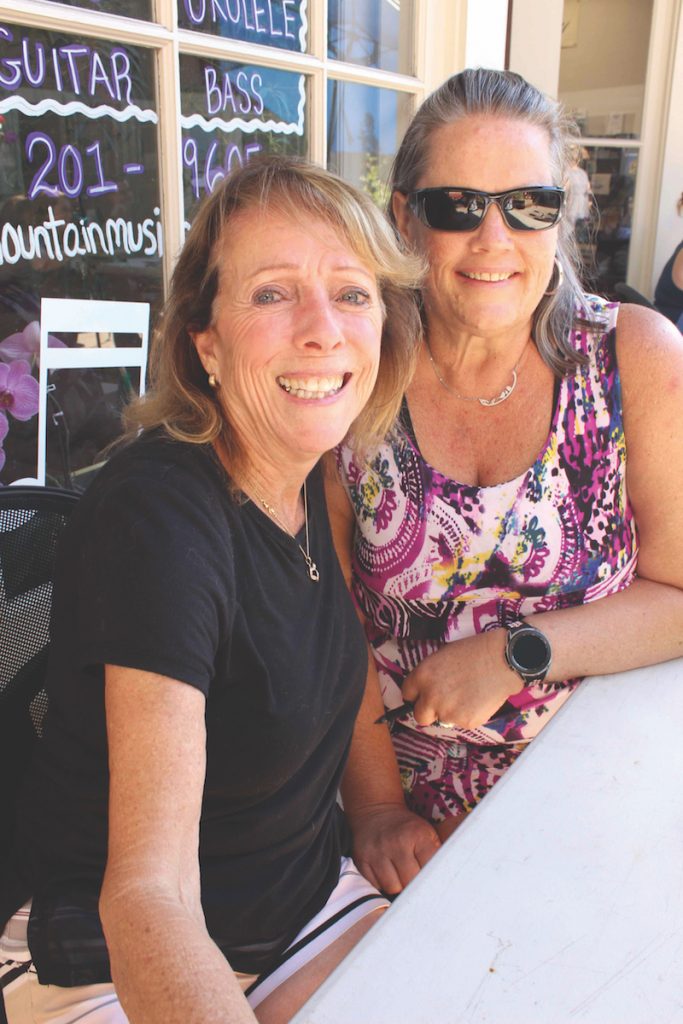 Speaking of recovery, Lind says she would be remiss not to mention the contributions of Kristin Ard, the city's Parks & Recreation Manager of more than 33 years.
Despite being on medical leave battling cancer, Ard—known around town as "Kard"—found time to pitch in.
Lind remembers one call with Ard that underscored her unwavering commitment to the vibrancy of Scotts Valley in the face of adversity.
"'OK, I'm going into the hospital for a procedure tomorrow, but I should be out the same day,'" Lind recalls Ard saying, as she offered to take on more duties.
Another time Ard was caught working from the health care center.
"I'm like, 'What the heck? Aren't you in a hospital bed?'" Lind recounted.
To which she said Ard replied: "'Yeah, I'm just laying here though. Why can't I help you?'"
"She's really good artistically," Lind said. "She helped me design the flyer."
Ard assisted with phone calls, ordered equipment and worked out details about the flyover.
"She's been a tremendous help with a lot of experience and knowledge," Lind said. "She loves the community and loves the people. She's outstanding. We're all praying that she makes a full recovery and is able to come back to work. In the meantime, she is not slowing down that much."
Ard's planning to march in the parade alongside her mom, and Jason Goldberg of A Sign ASAP, who has also battled cancer. They want to raise awareness about the disease and the importance of organ donations.
"I just came from two doctors' appointments—I'm draggin' a little bit," Ard admitted with a cheerful smile on Tuesday, aware of how surprising her Fourth of July-planning seems to others. "I know, it's insane."
Boulder Creek Goes Virtual
"Scotts Valley's their own little world," mused Dana Fowler, a member of the Boulder Creek Business Association (BCBA) who owns Smiling Grille Auto Repair.
He's long enjoyed the Fourth of July Parade the BCBA usually holds.
"It'll be back," he said. "It's huge for this community."
His 13-year-old daughter, Rehanna, says she loves walking alongside her dad's work truck during the parade.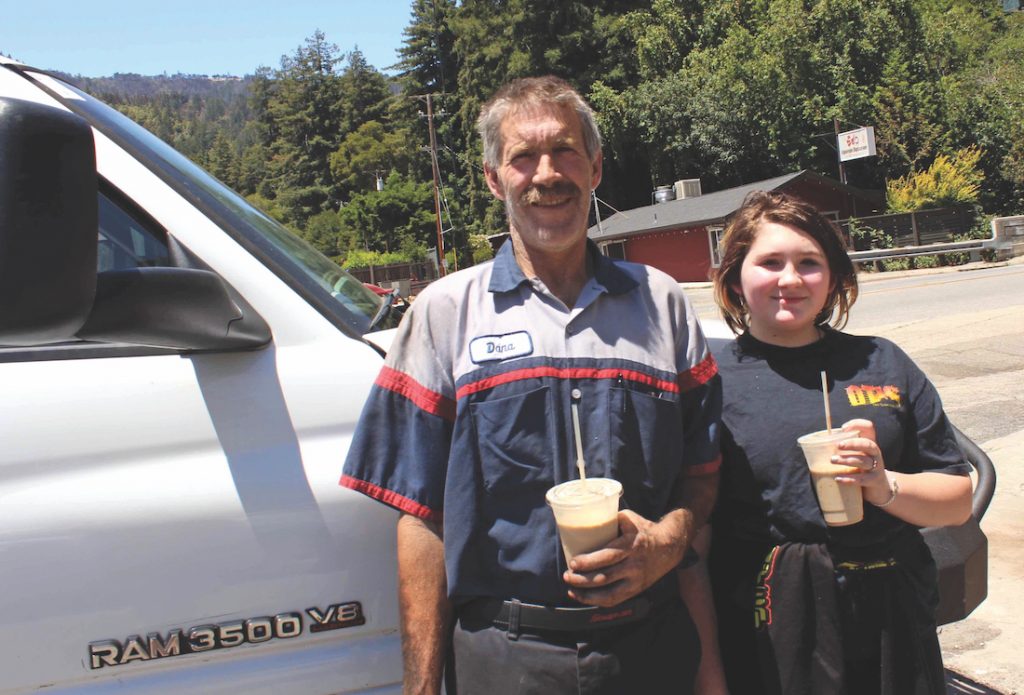 "It's pretty fun to see how happy everyone is," she said, adding that, except for one time, "I was in it every other year."
There will be no street parade this year, but, Fowler said, in addition to a public event at the rec center, the business association will be holding a virtual parade.
"That's gonna start at 10 o'clock," he said, noting that while last year they accommodated photos, this year they've expanded to video, with more than 40 participants. "It'll be big."
People can tune in at bcba.net or on the BCBA Facebook page.