Five years ago, Scotts Valley resident Heberly Rosario was visiting family at a small village in Cabrera, Dominican Republic. While she was there, her then 70-year-old aunt, Sara, gave her an enlightening idea.
Aunt Sara asked Heberly to do something for the many children in the village. Heberly remembered how much she enjoyed spending her summers in Vacation Bible School (VBS) camps as a kid. She decided to recreate that experience for the children and prepared a camp like the ones from her childhood to bring to the mountain village.
In 2019, Heberly and Marco Grossman, her then 11-year-old son, returned to the village as promised and ran a VBS camp for the kids there. It was such a rewarding experience that Heberly and Marco promised the kids to return the following summer of 2020.
But then Covid hit, and the airlines canceled their tickets. Heberly was able to get her money from the trip refunded and used the funds to buy refurbished tablets for the kids to do remote online school. The kids who were able to receive the tablets were able to continue school and fared better than kids without tablets.
The next three years were difficult with Covid and travel restrictions. But Heberly was able to collect thousands of dollars from church donors to send school supplies to the kids of the village. The kids sent short videos on WhatsApp from their new tablets thanking Heberly and donors for their supplies.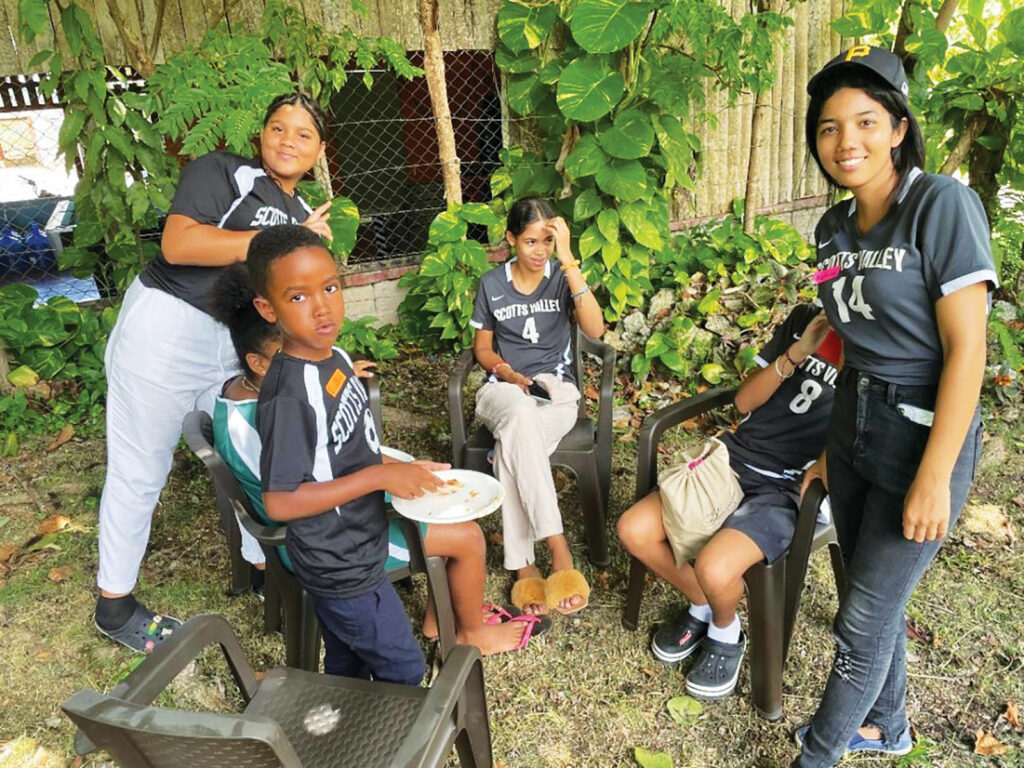 This year, however, travel restrictions were finally lifted. Heberly enlisted the help of her now 15-year-old son, Marco, who organized the camp athletics portion—baseball—which was super popular.
Heberly also enlisted the help of retired Scotts Valley Middle School coach, Alma Black, who helped collect retired basketball, volleyball and soccer jerseys from the various Scotts Valley schools.
Some of Heberly's church friends, 15-year-old Alina and her dad Jamie Krogdahl and 13-year-old Pete and mom Shengi Fowler, joined in on the trip and helped with Bible classes, arts and crafts, gymnastics, swimming lessons, clothes and food distribution.
Thanks to Jamie's United Airlines status, the group was able to bring nine 70-pound suitcases free of charge, which were full of such supplies as clothing, shoes, baseball gear and more.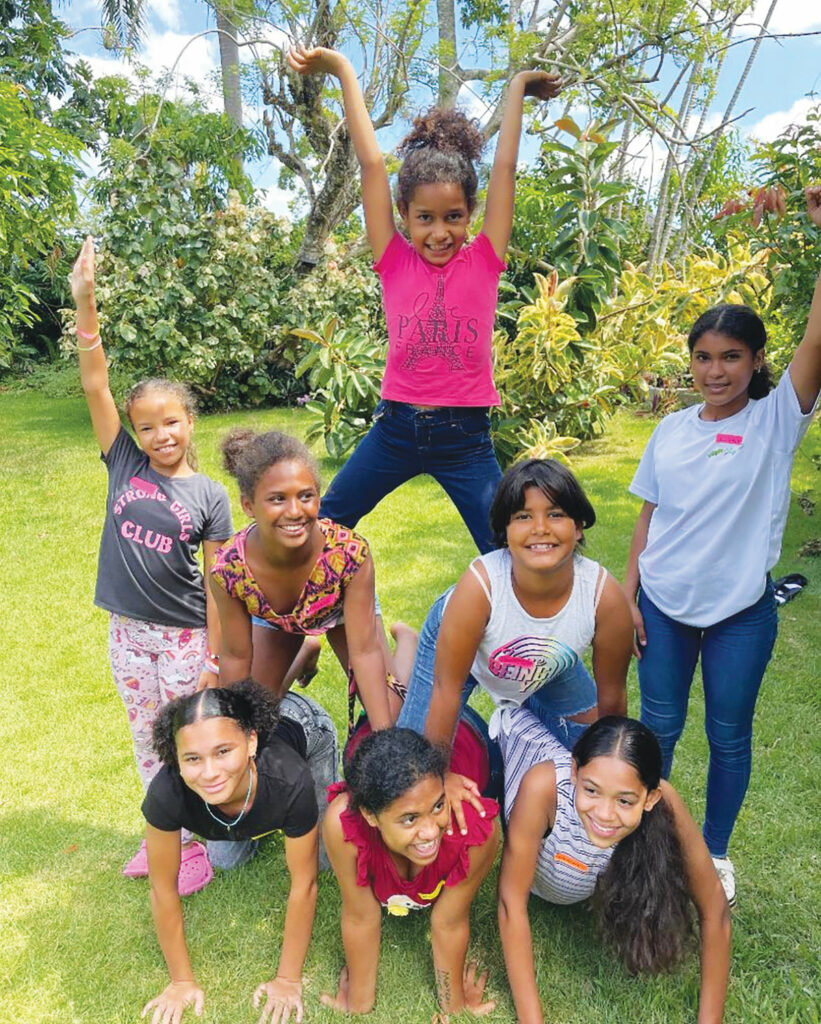 Heberly and her team ran this summer camp for a week in the small mountain village of La Jagua, which is near the larger town of Cabrera. There were approximately 40 campers, ages 5-18, who enjoyed a week of Bible lessons, arts and crafts, baseball games, gymnastics, and day trips to local beaches and rivers.
Heberly reports that, "The Scotts Valley jerseys were the summer camp uniforms, which helped us keep track of the kids in our group when we went to the beach and to the river to swim. The kids loved having sports jerseys on as uniforms!"
In a poor country where baseball is the national pastime—and which produces a significant percentage, more than 10%, of the professional baseball players in the U.S.—having proper baseball gear is a dream come true for these village kids.
In fact, most play baseball with a broomstick for a bat, a glove improvised from cardboard, and a ball made from a rock wrapped in socks. So, receiving Scotts Valley's retired baseball gear was like Christmas in June for these kids.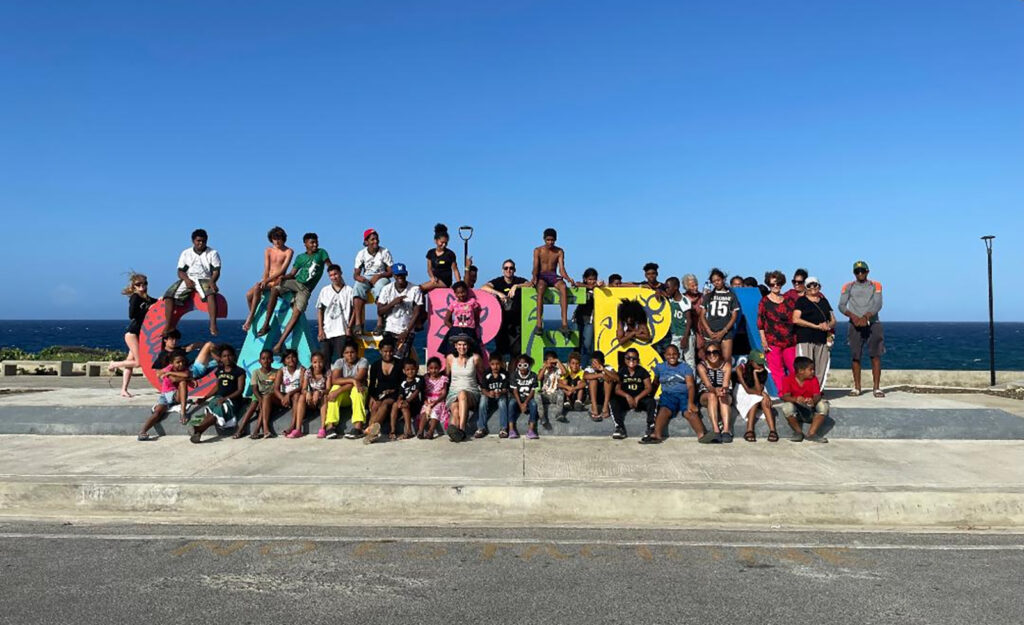 Watching the kids play baseball in Scotts Valley jerseys brought huge smiles to Heberly and her American friends' faces as well as to the campers.
The trip was so rewarding that Heberly and her team are already planning next year's summer camp.
Heberly and her team are looking for donations, such as for jerseys, baseball equipment, clothing and shoes. Anyone who would like to donate and help the village of La Jagua can email [email protected].
---
Article courtesy of Heberly Rosario with assistance from Adina Licht.