The City of Scotts Valley has turned to a former Capitola official to fill the considerable gap left with the surprise departure of Public Works Director Chris Lamm, who resigned to take a job with Santa Clara County.
Steve Jesberg, who retired in 2022 from his post in Capitola as public works director, will take on Lamm's old duties while a replacement is sought.
"It's always disappointing to lose a member of staff—and certainly a senior member of leadership," said City Manager Mali LaGoe, confirming the resignation was unexpected. "Steve will be able to provide leadership, and direction, and support to the management staff—and the line staff—in the Public Works division until a new director is brought on."
Lamm, a Scotts Valley resident, was hired with the City after a couple decades in the public and private sectors, including as assistant public works director in Menlo Park, just prior.
Given the smallish nature of Scotts Valley government, Lamm handled plenty of different responsibilities. He was in charge of engineering, maintenance, recreation and wastewater, among other things.
While Lamm was not at the municipality when major chunks of the governing structure were shuttered at the outset of the pandemic, he did oversee the contracting out of multiple services and reports that would've previously been handled in-house.
And while the City made incremental advances on many files, including hiring more police, restarting recreation programs and after-school childcare, other priorities showed sluggish progress.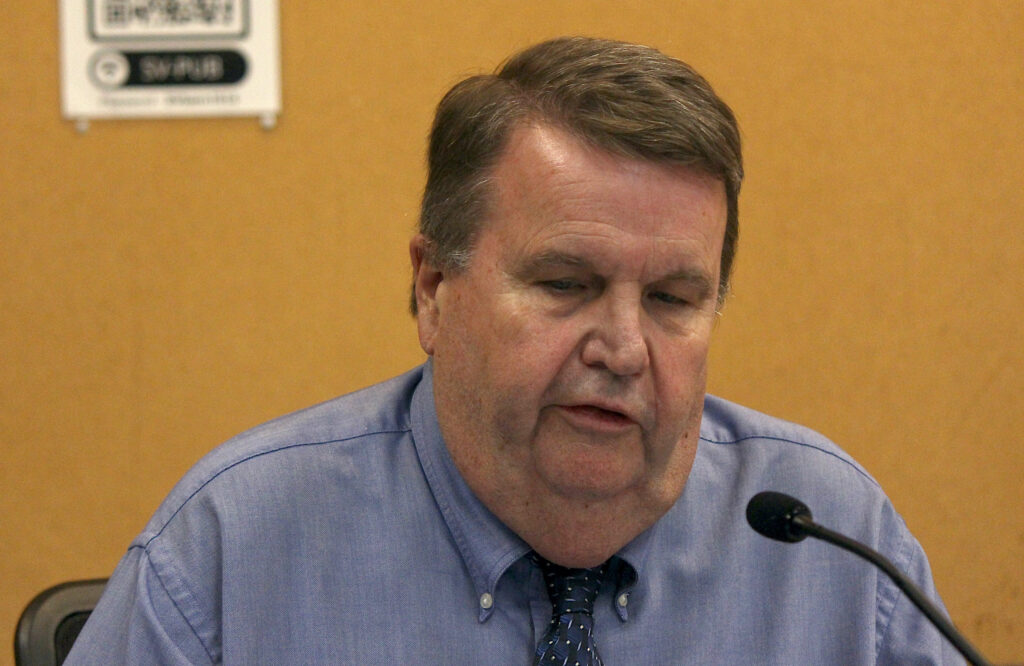 Lamm had the unenviable task of helping to break the news to the community at Council, Feb. 15, that there would be no Independence Day fireworks in the fiercely patriotic town, this year.
"Staff recognizes that the fireworks have been a much-loved community amenity over the years," he said, tying the cancellation to a lack of human capacity, among other factors. "We, unfortunately, during the pandemic had to eliminate the Recreation Division, which has caused us to be in this…effort of trying to rebuild."
LaGoe declined to speculate about the extent to which Lamm's exit might've been tied to the challenges faced by the municipality.
"I really can't speak to Chris's decisions," she said. "He made his choices, and we wish him well in his next adventure."
Lamm's last day was Aug. 4. He did not respond to a request for comment.
Jesberg was on the job just three days later. He says one of the biggest differences between Capitola and Scotts Valley is that Scotts Valley has its own, aging, wastewater processing facility.
"We didn't have one of those," he said. "All of ours was treated by the County. So, we didn't have to maintain that. But otherwise, it's parks, and streets and buildings."
Jesberg says he at least got some relaxing and traveling in before he was called in.
"A little bit of sailing, being out in the water is kind of fun," he said. "My wife and I did an extensive amount of traveling. We were traveling for six weeks this summer along the East Coast. So, it worked out."
By that he means he picked up the Scotts Valley gig just as his wife returned to her teaching job for the fall semester.
"The City contacted me and said, 'Do you want to come in and fill in for a while,'" he recalled. "I said, 'Sure. Three months? I can do that.'"
Scotts Valley has engaged executive search firm Peckham & McKenney for the recruitment drive.