Frightened of a blank calendar this Halloween? Never fear. There are many fun and Covid-19-safe opportunities this year.
According to a 1,000-parent survey conducted by See's Candies, a little over 50 percent of families plan to stay in this Halloween, with a movie. However, for those whose sweet tooth won't be satisfied by turning down the lights and popping in their favorite spooky flick, a community favorite will return in a new form this year.
The Scotts Valley High School (SVHS) Haunted House will put on its 17th production, entitled Halloween. This year's house has transformed into a drive-through spook alley around campus.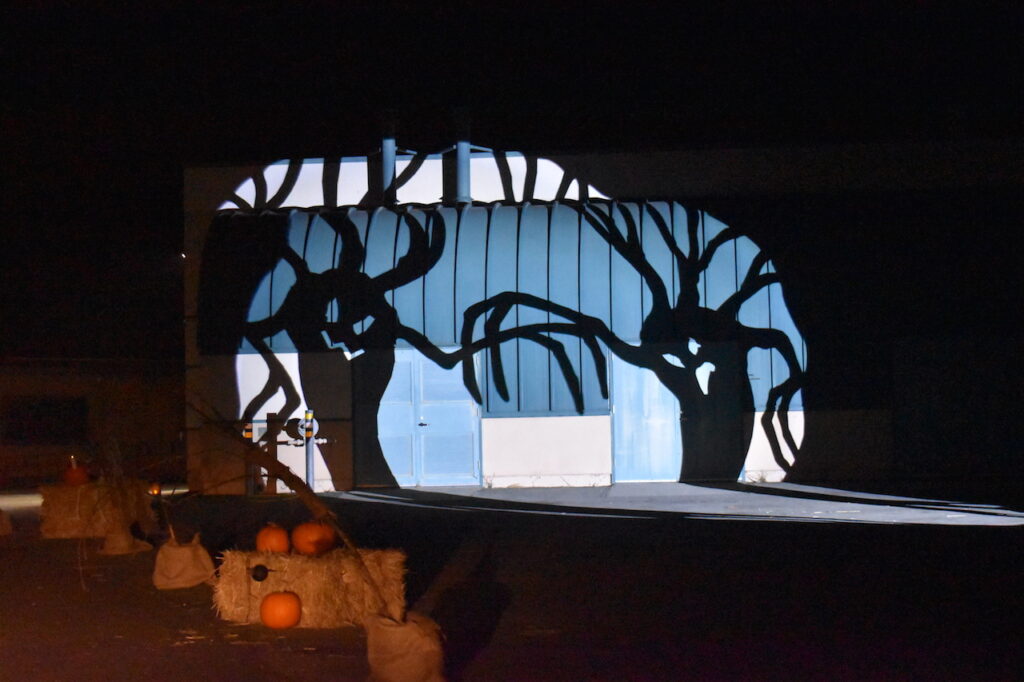 Erik Wyner, the faculty mentor, and Greta Feague, SVHS student and "Ringleader," faced great obstacles with their newest spook house.
This has been a very good lesson in acceptance," Greta said. "We had a completely different plan at the outset, which changed completely in September, and again at the beginning of October. Everything now is entirely different than what we originally intended, but despite its differences from previous years, this haunted house is still valuable."
Project planning begins over the summer, with more than 120 students, staff and community members dedicating countless hours to pull off the haunting display. In their beginning outlines, Greta wanted to recreate a similar experience to past years, geared toward frightening teens and adults. Overtime, "Realizations crept in slowly. What we had planned wasn't the best fit… We were going to still have walkthroughs, around campus and its trails, then we recognized we couldn't have people get out of their cars," she said.
The haunted house diverged further from original plans when the restrictions of Covid-19 on Halloween became apparent.
"We changed our target audience to all ages, instead of teen/adult. Kids are missing their Halloween this year, the experience of sharing their costume and the evening with their neighborhood," Greta said. "Our children have already gone through so much, we had to provide them part of the Halloween experience… Recreating Halloween became the driving force for our later plans, as we reorganized the new house from the ground up."
Although the haunted house format has changed, the mission and spirit of community behind the autumnal tradition remains, said Wyner, a SVHS math teacher.
"It was really cool to see how many people have participated, a lot of people have joined in," he said. "We've sold so many tickets, we're almost sold out and that's after adding hundreds of more tickets."
Money raised from the event goes to the Leukemia & Lymphoma Society (LLS), Wyner said.
For many years, the SVHS haunted house has been an impressive fundraising event. This year, organizers added another goal, to "be a model for how to deal with Covid."
"This haunted house proves it's possible to do really cool things and still be safe," Greta said. "You don't have to sacrifice fun, you just have to be creative."
For tickets and information visit https://bit.ly/2TuoSlF.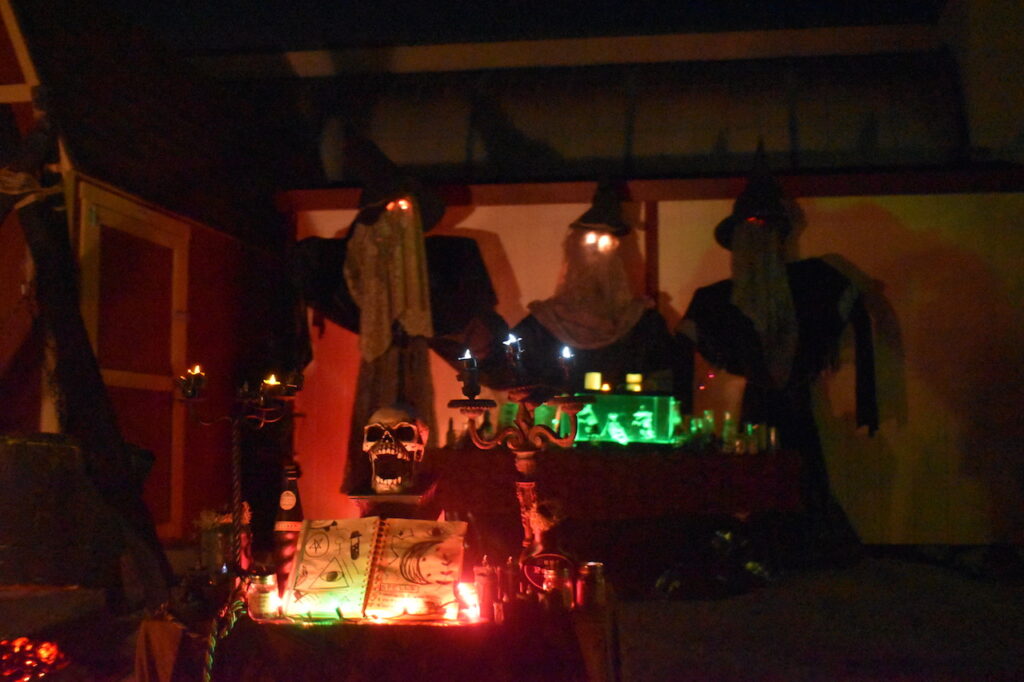 Other Halloween alternatives:
Go for a night hike during the first blue moon on Halloween since 1944
Pick up a "treasure map" from the Scotts Valley Togo's to hunt through local businesses for individually wrapped treats
Plan your own household scavenger hunt (think Easter, but spookier)
Sign up to "enjoy a free showing of the family-favorite and cult classic, Beetlejuice" outside at the Chaminade (Info: bit.ly/3ozWWLF)
Visit a pumpkin patch
Attend the Boardwalk's Drive-In movie screening of Hocus Pocus (Info: bit.ly/3kyb5GM)
Watch the Santa Cruz County 2020 Halloween Horrors Film Competition Winners (Info: bit.ly/2JdP2Y3)
Take a self-guided tour of Día de los Muertos ofrendas at Evergreen Cemetery, put on by the Santa Cruz Museum of Art & History (Info: bit.ly/35IPm8E)