Over the past couple weeks, flames have once again been flickering up from the terrain of Big Basin Redwoods State Park, a place that was almost entirely destroyed in the 2020 CZU Lightning Complex Fire.
But this time, the fuel being consumed was vegetation and branches that had been collected into a series of burn piles, part of a California State Parks-led effort to continue revitalizing the treasured public recreation site.
"What it does is it reduces the abundance of fuel on the ground," explained Capt. Joe Walters, a State Parks superintendent. "With that it also allows the regrowth of the natural vegetation."
Taking care of Big Basin, which has around 20,000 acres of managed forest land, is quite the undertaking. It's an order of magnitude larger than even the sprawling Henry Cowell Redwoods State Park in Felton, which is about 7,000 acres.
"We have multiple ridges and valleys of Big Basin that lead all the way down to Highway 1—the coast," Walters said. "We're trying to get as many trails as we can have access to open, and that's what we're having success with."
Following extensive clean-up work in the park after the CZU Fire, State Parks had begun allowing the public back onto various pathways, last year.
But that progress was hit with a major setback, as one atmospheric river after another pummeled the region. As of last month, just two of the smaller trails, including the pleasant approximately half-mile jaunt called the Redwood Loop, were in service.
But on April 28, State Parks announced a number of other trails were back in business.
Now, locals and travelers who head up State Route 236 to the park can experience the Skyline to the Sea Trail (well, at least from Old Lodge to Gazos Creek Road), Dool Trail, Meteor Trail, Sunset Trail (from Dool Trail to Middle Ridge Road), Gazos Creek Road (from North Escape Road to Middle Ridge Road), North Escape Road (from Park Headquarters to Meteor Trail), Middle Ridge Road (from Gazos Creek Road to Johansen Road) and Johansen Road.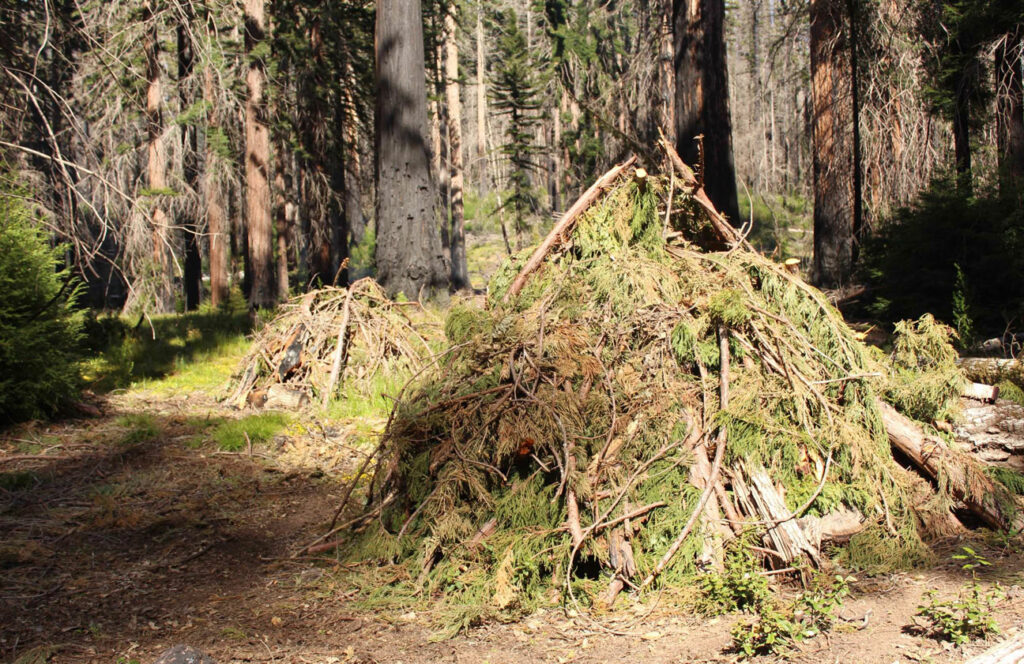 Despite the environmental damage and limited access over the last year, people have been pouring back in.
"We'd already welcomed over 17,000 people to the park since it opened in July," said Bonny Hawley, executive director of Friends of Santa Cruz State Parks, the group in charge of running the reservation system for Big Basin. "It's been challenging because, of course, there's been all the fire recovery—and then there were the storms in January and February."
But the desire to return—or check it out for the first time—remains strong.
"Some people are going to see what it looks like now," she said, "others are trying to make new memories."
People can't help but be taken by how there's "a living laboratory on their doorstep," says Hawley, who notes researchers have been coming to the park to study the ecological changes.
One striking new addition to the landscape is the virulent greenery springing forth from the blackened redwood trunks. Some sport tufts at their tops, others feature leaves at the bottom.
"Some are fuzzy all the way up," Hawley said. "It's just interesting to see how they all respond a little bit differently."
It's quite the contrast from when she visited right after the 2020 fire, the day the entire panorama was set in grisly oranges, grays and browns.
"It was like a Martian landscape," she said. "It was shocking."
In the months that followed, the public was invited to participate in brainstorming what Big Basin could become. One theme that emerged was the desire to continue using fire as a tool to keep the forest healthy.
"People felt like seeing prescribed burns continue and using Indigenous land management techniques was really important for the future of the forest," she said, adding one question that kept coming up was, "How do you build a climate-resilient park?"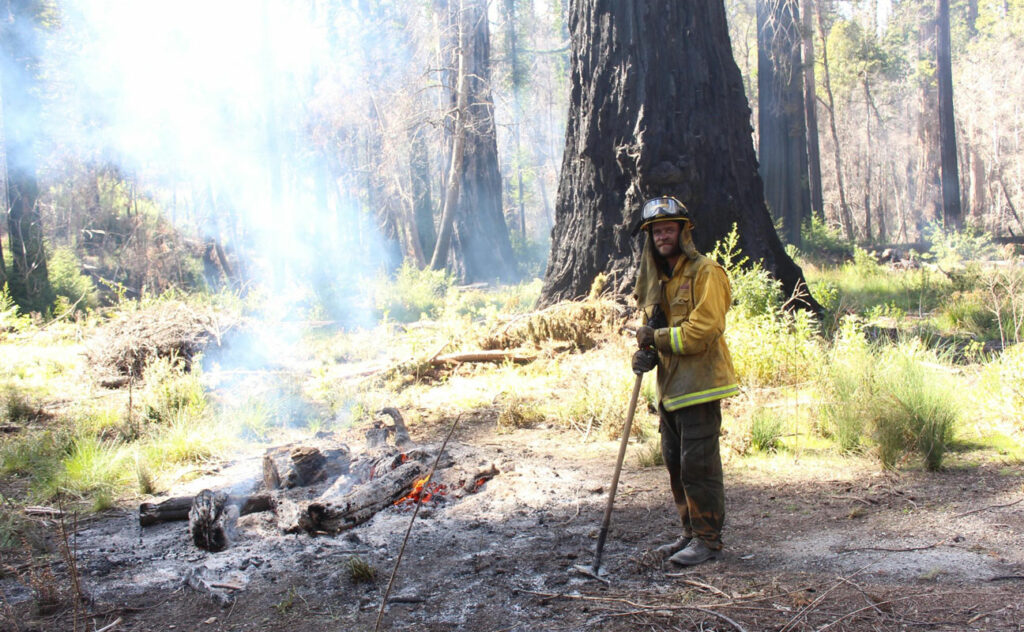 Before you knew it, 200 burn piles had sprouted across Big Basin. And now the weather was finally cooperating to allow the carefully-constructed fires to be set ablaze.
"We just started that about a week ago," Walters said, in an April 28 interview. "It's good for the land and it's good for the ecosystem."
It's taken an army of environmental workers to get it done.
The California Governor's Office of Emergency Services worked on earlier burns and maintains communications infrastructure. Cal Fire worked in conjunction with State Parks to pick the window when prescribed burns could occur.
The California Conservation Corps has been out in force running chainsaws and preparing trails, and State Parks employees were sent to the front lines, piling logs and branches atop one another and monitoring the fires to make sure they don't get out of hand.
"It's extreme manual labor," Walters said. "A lot of these trails are very remote. You can't get heavy equipment or large tools into the backcountry."
And while it's been a long, arduous process, it's also been rewarding to see Big Basin come back to life, he adds.
"Three years later, we've opened up trails, we've allowed day use to the park," he said. "We see that as a great success, to have the public be able to come in and recreate in the park…Think about the generations that have been coming for years and years—and we're looking at generations to come."
People looking to visit Big Basin are encouraged to make a booking through the thatsmypark.org reservation system, to ensure there will be a parking space available when they arrive. Visit the Big Basin page at parks.ca.gov for more information.