As part of National Library Week, April 23-29, California First Partner Jennifer Siebel Newsom visited the Felton Branch Library and Felton Discovery Park to promote local libraries, spotlight State Park Passes and Get Out and Explore kits, and read a book from her Summer Reading Book Club at a special outdoor storytime.
Library Director Yolande Wilburn, Supervisor Bruce McPherson, Assistant County Administrator Nicole Coburn, State Park Ranger Jackie Jurek and Library staff greeted the First Partner and provided her with a tour of the Library branch and an overview of Library programs and resources.
In addition to the Felton Library teen space and children's area, First Partner Siebel Newsom visited the FEMA Disaster Recovery Center (DRC), which has been operating out of the Felton Branch Library off and on since the storms earlier this year.
"We were thrilled to have the opportunity to host First Partner Siebel Newsom and highlight all of the great work happening at the Santa Cruz Public Libraries," Wilburn said. "The Felton Branch Library is a great example of all the ways Libraries can support their community through dynamic programming, free resources, educational materials and critical community services."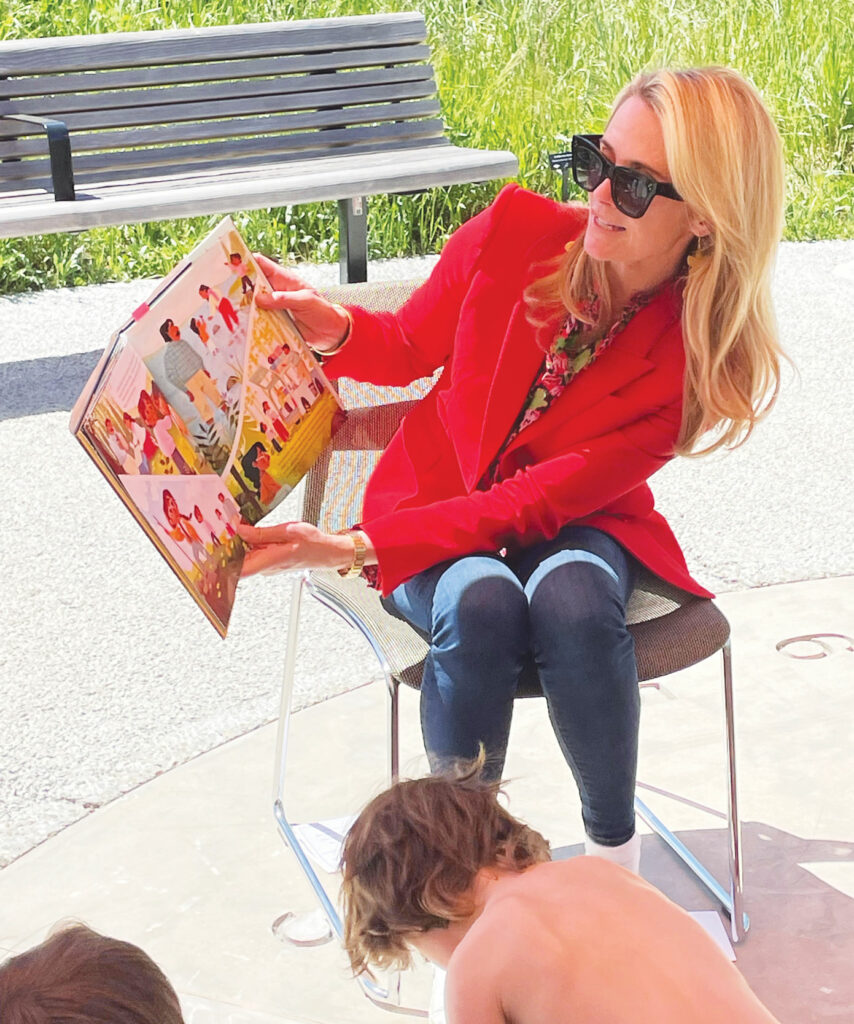 Following a nature-themed craft, the First Partner read a book from her 2023 Summer Book Club List. Her selection, "Fatima's Great Outdoors" by Ambreen Tariq, is about an immigrant family embarking on their first camping trip.
Launched in partnership with the California State Library, the First Partner's Summer Book Club is an initiative to promote children's literacy and participation in summer reading programs hosted by local libraries throughout the state.
The Santa Cruz Public Libraries supports community members of all ages in learning, exploring and getting outdoors through programs and resources.
California State Park Passes are available to be checked out online or at a Library branch and provide patrons with access to any of the 280 parks located across the state. Community members can also check out a Get Out and Explore kit, which includes a State Park Pass, pocket guides, binoculars and a compass.
All Library resources are free and available to all community members.