After nearly a month of grueling summer football practices, both Scotts Valley and San Lorenzo Valley high schools are ready to kick off the 2023 campaign.
The Falcons are hoping to bounce back in the newly reformatted Pacific Coast Athletic League Mission North Division and earn a trip back to the Central Coast Section postseason after failing to qualify last year.
The Cougars saw an increase of numbers on the field that should help with depth in just about every position, which was something they were missing in 2022.
Here is a breakdown of each team for the upcoming season.
Scotts Valley Falcons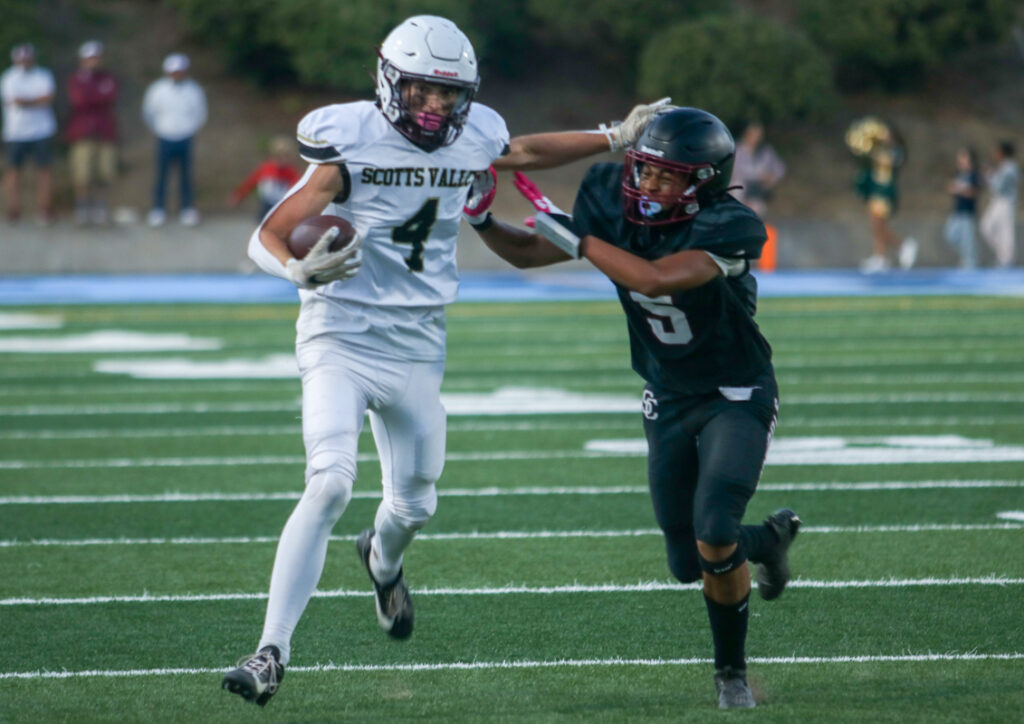 Head coach: Louie Walters (23rd season)
League: Pacific Coast Athletic League Mission North Division
Last season's record: 7-3, 3-3 (Tied for 3rd in Mission Division)
Playoffs: Did not qualify
The Falcons are stacked with 19 seniors this season, including standout running back Niko Iles, who will help lead a committee of running backs that has tons of depth, such as junior Eli Velez.
Iles will also play the linebacker position on the defense alongside Marshall Dodge, a massive lineman who will use both his strength and speed on the edge to get to the quarterback.
"We feel much more comfortable," said Scotts Valley coach Louie Walters on having a more experienced group of seniors on the field this season. "We knew last year was a learning curve because we only had four seniors."
Seniors Quinn Turowski and Brady Siechen will play both ways as receivers and defensive backs for a second straight season. The Falcons' duo will be a major threat on the outside, so look for great things to happen for them this year.
Other key contributors expected to shine include junior linebacker Jess Ringel and senior linemen Brody Robbins, Billy Baldwin, Lorenzo Gonzalez and James Bullock.
"[Bullock's] the strongest kid on the team," Walters said.
2023 football schedule
Aug. 26: Gonzales, 2pm
Sept. 1: at Willow Glen, 7:30pm
Sept. 9: San Lorenzo Valley, 2pm
Sept. 14: at Soquel, 7:30pm
Sept. 30: St. Francis*, 2pm
Oct. 6: at Watsonville*, 7:30pm
Oct. 13: Monte Vista Christian*, 7:30pm
Oct. 21: at Seaside*, 7:30pm
Oct. 28: North Monterey County*, 2pm
Nov. 4: Santa Cruz*, 2pm
*Pacific Coast Athletic League Mission North Division game
San Lorenzo Valley Cougars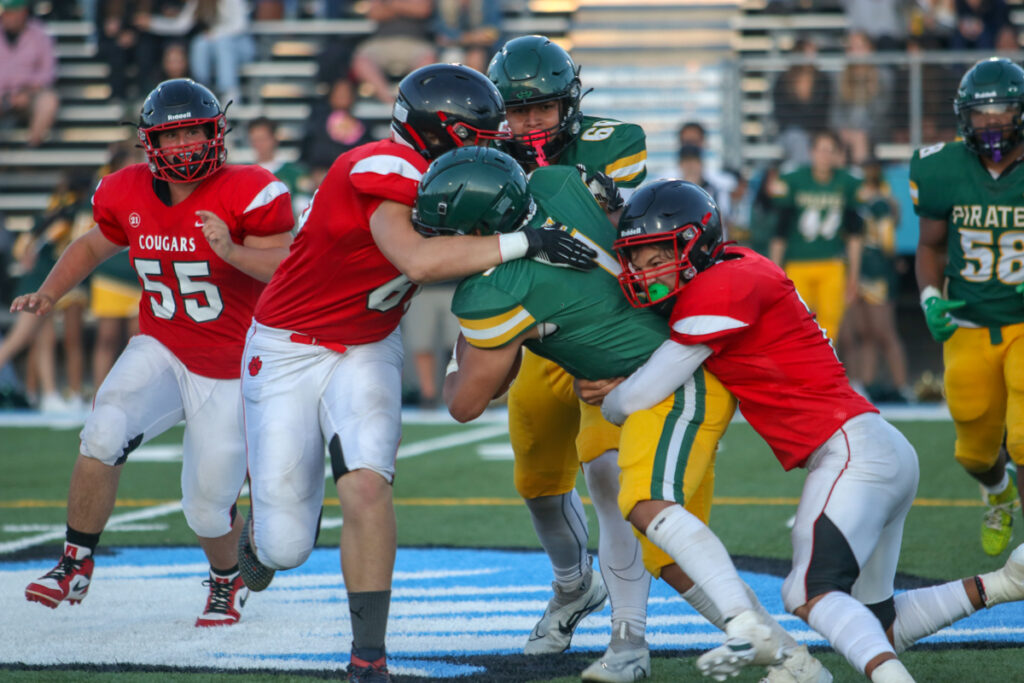 Head coach: Dave Grant (1st season)
League: Pacific Coast Athletic League Santa Lucia Division
Last season's record: 2-8, 1-5 (6th in Santa Lucia Division)
Playoffs: Did not qualify
The Cougars have a lot more stability on the depth chart this year with a roster of a little more than 30 players ready to suit up. This includes senior linebacker Malcolm Deguara, who will be the heart and soul on the defense.
SLV senior Jack Fontinell should also have a breakout season, and junior Jack Dagan has played most of the reps at quarterback.
"We're expecting some big things from [Fontinell] this year," said David Grant, who enters his first season at the helm for SLV.
The Cougars are also getting a pair of returners in seniors Dominic Chiechi and Connor Sarborough, who both suffered season-ending injuries in Week 1 and 2, respectively.
Chiechi had 60 receptions as a sophomore and is hoping to have a redemption season after sitting on the sidelines in 2022.
"[Chiechi's] a smart guy. He knows his routes, he knows how to get open and he's got great hands," Grant said. "[Chiechi and Sarborough] worked really hard in the offseason just to get back and get ready to go. So I'm just stoked for those guys considering they basically lost their whole junior year."
Junior receiver/defensive back Winston Wells will be a player to watch, along with junior Haden Woolworth and sophomore Vinny Noche, a pair of lineman expected to be a huge impact in the trenches for the Cougars.
"[Noche's] definitely one of those dudes that totally gets it," Grant said. "He's one of the hardest working guys out here. We're excited about him."
Grant is anticipating some big changes and he's thrilled for the Cougars to have a chance to compete for a league title in the PCAL Santa Lucia Division this upcoming season.
"I was pretty impressed last year," Grant said. "We struggled to compete at times because we were thin, but everybody was kind of competitive."
2023 football schedule
Aug. 25: at South San Francisco, 7pm
Sept. 2: Gunderson, 12:30pm
Sept. 9: at Scotts Valley (rivalry game), 2pm
Sept. 15: at Watsonville, 7:30pm
Sept. 23: Pajaro Valley, 12:30pm
Sept. 30: at Stevenson, 2pm
Oct. 6: at Greenfield, 7:30pm
Oct. 20: at Marina, 7:30pm
Oct. 28: Harbor, 2:30pm
*Pacific Coast Athletic League Santa Lucia Division game