California Governor Gavin Newsom was once again along the Central Coast, Wednesday, getting a tour of storm damage after intense weather patterns continued to devastate the region.
This time, he was in Pajaro to see the results of flooding, alongside Santa Cruz County Fourth District Supervisor Felipe Hernandez, Watsonville Mayor Eduardo Montesano and Monterey County Supervisor Luis Alejo.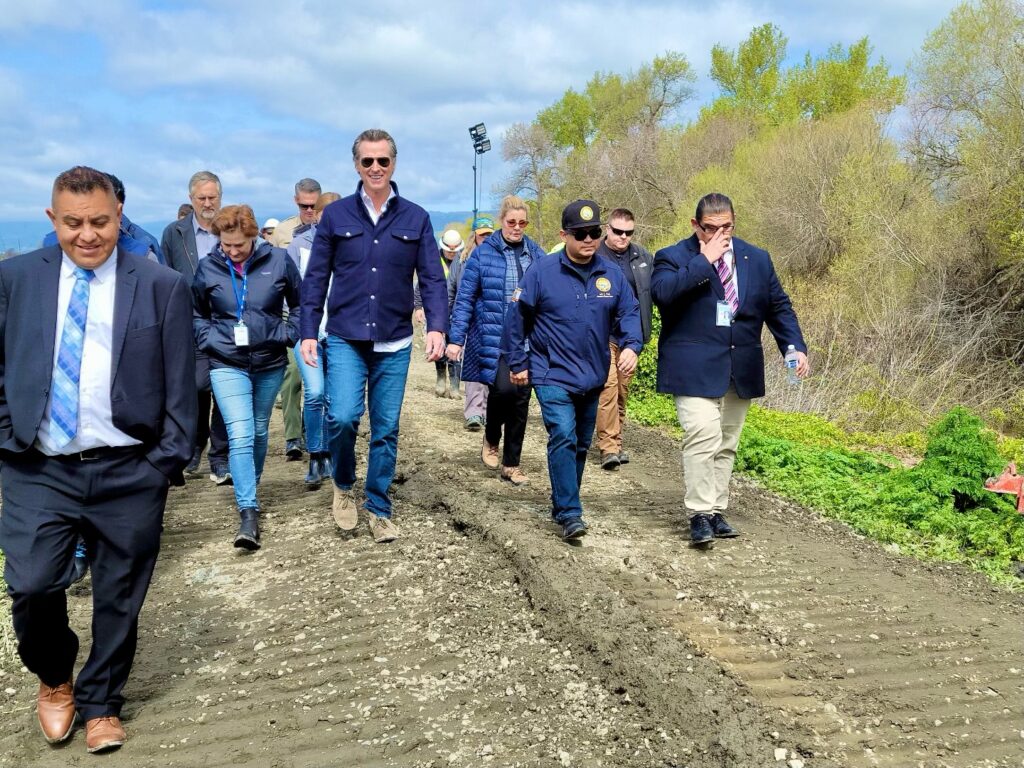 He recently appeared in Capitola, with President Joe Biden, after earlier atmospheric rivers impacted its seaside businesses and pier.