With sunshine interspersed with scattered showers forecast through Monday—and another storm on its way towards the Central Coast for early Tuesday—Santa Cruz Mountains residents can expect to see up to another eight inches of rain.
While some Boulder Creek residents expressed relief at the sunbeams piercing through the clouds, this morning, the approaching storm has area residents on edge, as additional flooding remains a distinct possibility.
"Now is your time to prepare," said National Weather Service meteorologist Cindy Palmer. "We encourage everyone to listen to emergency management officials if you live in an evacuation zone."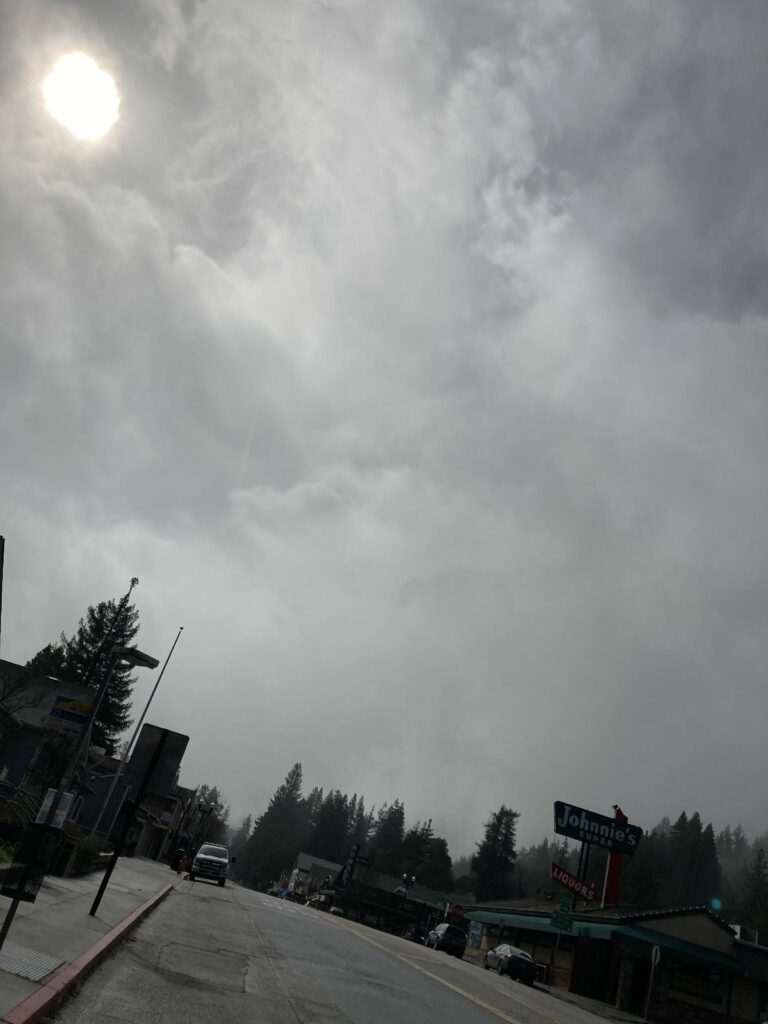 The additional rains will add more water to the Pajaro area, which is suffering a major flood after the Pajaro River Levee breached early Saturday morning, inundating neighborhoods and agricultural fields and forcing thousands to flee their homes.
All streams and rivers are likely to rise and are at risk of reaching flood stage, Palmer said.
The Pajaro River was at 23.2 feet Monday, but is expected to reach 27.6 feet as a result of the storm, she said.
The San Lorenzo River is predicted to spike to roughly 18 feet, well over the 16.5-foot flood stage.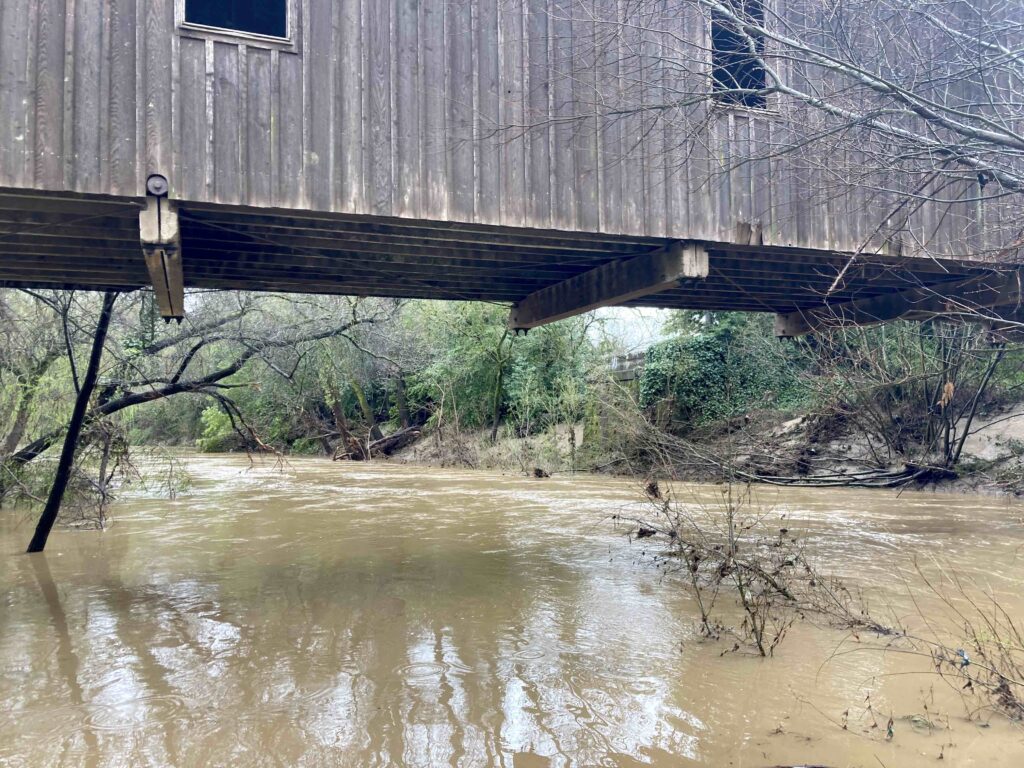 Additionally, the County is under a high wind warning from 11pm Monday through 5am on Wednesday.
Meanwhile, Highway 1 remains closed from Salinas Road to Highway 129 (Riverside Drive) due to the flooding.
There is no estimated time for reopening, the California Department of Transportation (Caltrans) stated in a press release. 
Drivers are urged to avoid travel in the area. Travelers may take Highway 156 or 129 east to U.S. 101 to travel around the Highway 1 closure.
•••
To monitor state highways, visit quickmap.dot.ca.gov/.
To monitor roads in Monterey County, visit tinyurl.com/RoadsMC