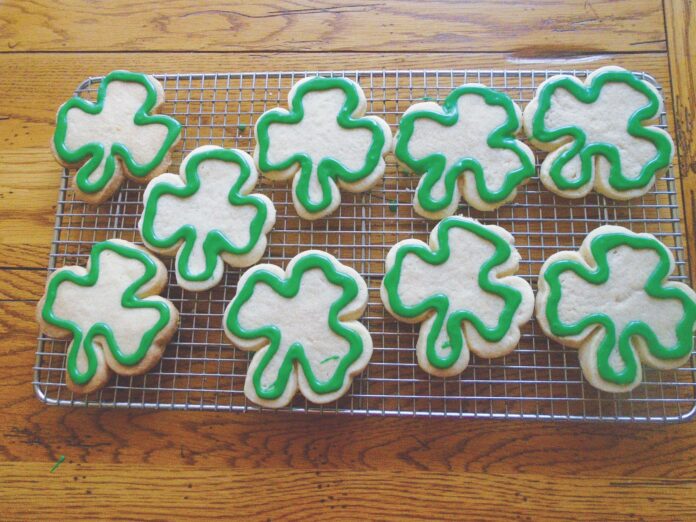 The Irish believe the Celtic cross represents the human desire to discover and experience the mystery of life. This cross symbolizes it as a compass, guiding us through our spiritual journey.
My window looks out onto my garden where a 3-foot-tall concrete Celtic Cross is firmly planted in a flower bed, which gives me great joy, especially when a bird will alight after bathing in the birdbath alongside.
I, personally, will use any method available that will allow me to traverse this journey through life; so much so that my sweet Hubby Norm bought me a lovely gold Celtic cross that I might wear around my neck, when we visited Ireland many years ago.
I believe it was in 2004, just a week prior to our moving to Ben Lomond, I was visiting my dear Irish friend Anne while she was confined to her hospital bed in Thousand Oaks. That afternoon Anne and I talked about her cancer and of the new experimental drug she was receiving.
And then Anne's eyes focused on the Celtic Cross I was wearing… "I have always loved that Cross, Colly," she remarked.
I remember taking a deep breath just for a moment, and taking the cross from my neck, I put the cross over Anne's. "This is yours now, Anne, to help you along your journey," I replied. Today, if I close my eyes, I can still see her frail hand reaching for mine across her bed. "Colly," she said, "please pray for me." That day was the last of our visits together.
When Norm and I found our home here in Ben Lomond, I called Anne wanting to tell her how I was looking forward to her and Ed's visiting us. There was no answer. I received a call a few days later, from her husband Ed. The experimental drug had no effect and Anne had passed to that "greater life" we are all taught about. Ed followed two years later.
Ten years after Anne's passing, I opened a card from a woman whose name seemed familiar. The card contained a note from Anne's daughter, also named Anne. "Colly," the note went on to read, "I have worn this lovely cross every day since my mom passed and have loved it. However, recently I was going through some of my parents' papers and came across a photo of you and my mother together and I recognized you wearing this unusual cross. Remembering how close you and my mom were, I am enclosing the cross back to you."
I was baking shortbread cookies this morning in the shape of Irish shamrocks; those little green three-leaf clovers that are another Irish symbol of "good luck," especially so if you happen upon a four-leafed one. I began thinking about my friend Anne and whether or not that Celtic cross helped her through the mystery of life and whether or not it helped her on her spiritual journey. I'll never know as that is the mystery of life.
But one thing I do know, I feel much better now that I have boxed up the cross and have timed it so that Anne's daughter will receive it by St. Patrick's Day, which will be my tribute to my dear Irish friend, Anne. I believe my hubby Norm would approve.
Shamrock Shortbread Cookies
1 cup butter at room-temperature
¼ cup gran. sugar
½ cup powder sugar
Beat together until fluffy.
Add:
2 cups all purpose flour
Mix well and divide mixture in half.
Wrap in Saran Wrap and refrigerate 1 hour or overnight.
Take from refrigerator and let sit until dough is workable and roll out between two sheets of parchment paper ¼ in. thick. Keep dough cold.
Using a floured cutter, cutout shapes and place on a parchment-lined baking sheet. Put in refrigerator until very cold.
Bake in a 325deg. preheated oven 10-12 min. or until barely brown on edges. Let cool completely before handling.
Perfect Cookie Icing for Piping
3 cups of sifted confectioner's sugar
¼ cup whole milk
2 Tbsp. light corn syrup
¼ tsp. vanilla favoring
A few drops of green food coloring
Mix with a hand or stand mixer. If too thick, add milk by teaspoonsful.
Ready for a piping bag or place frosting in a Ziplock bag, cut a little off the bottom tip of the bag and pipe.
Colly Gruczelak, a Ben Lomond resident, loves people and loves to cook. Contact her at [email protected].