Post-operative bra comfort is a topic that gets little attention. But a new SLV business owner, Dr. Lisa Bunin (Lisa B.), has undertaken to change that by producing BraLisa—a super-soft, organic cotton bra, with moderate compression, for women recovering from breast surgery.
After having breast surgery several years ago, Lisa B., with a Ph.D. in environmental sociology, switched careers from an organic food and policy analyst to a CEO. Frustrated by her own experience of not finding a comfortable, post-operative bra that didn't irritate her incisions, Bunin took matters into her own hands. She teamed up with her lifelong friend, Lisa F., to create BraLisa, and together, they are revolutionizing the post-op bra industry.
Survey research conducted by BraLisa shows that itching, poking and scratching from post-op bras pose a significant problem for 97% of the women it surveyed locally. Virtually no one interviewed found a bra they could comfortably wear all day, every day and night. That's because most clinics and hospitals purchase post-op bras from those available from their distributor, mainly without any prior surgeon evaluation or patient feedback.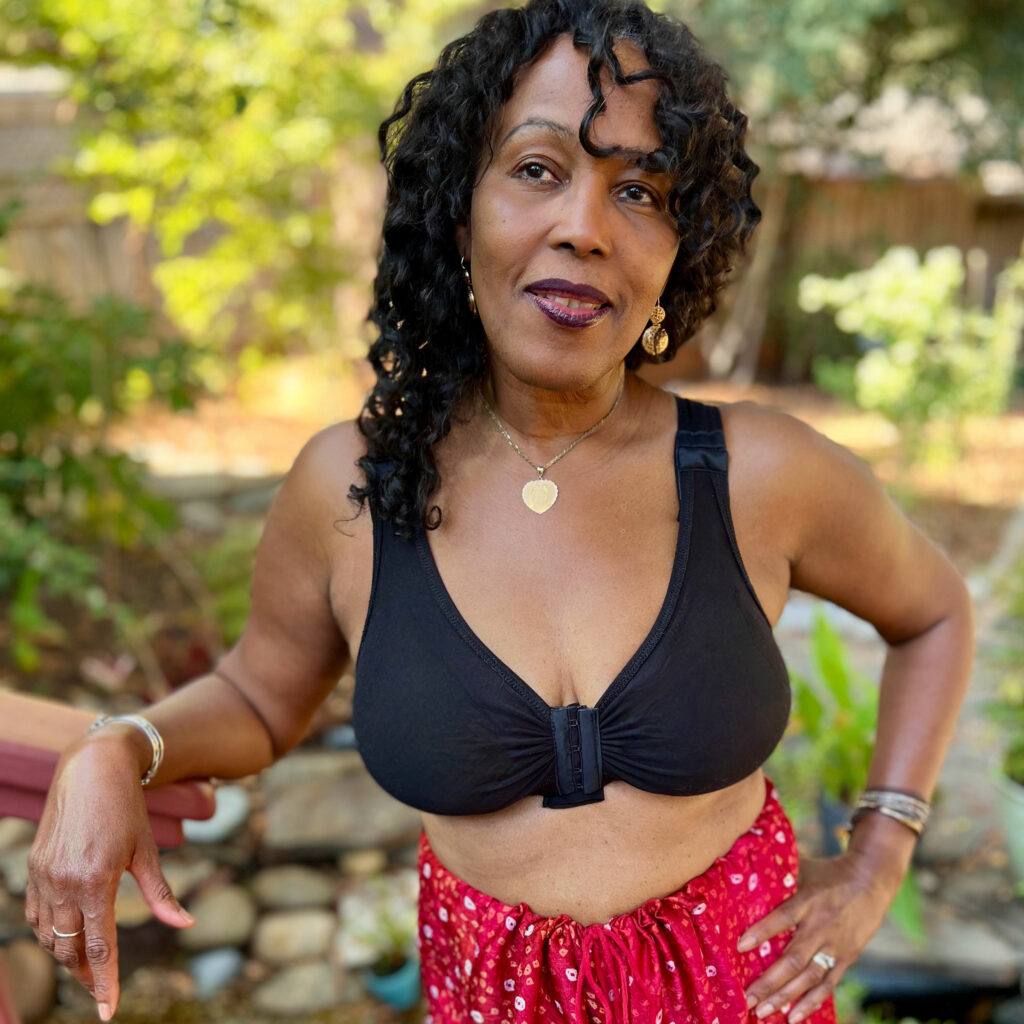 The best feature of BraLisa is that the seams are sewn on the outside of the bra, so they never touch incisions. High underarm coverage, adjustable straps, seamless cups and a front closure make the bra ideal for women healing from breast surgery. Attention to aesthetics, such as a V neckline and gathering at the breasts, help women feel attractive instead of like they're wearing a medical device, a common complaint about many post-op bras.
While their motivation for creating BraLisa was to facilitate an easier recovery from breast surgery, Lisa B. and Lisa F. quickly discovered that every woman wants a better bra. BraLisa satisfies the needs of women who crave bra comfort without all the wires, seams, push-ups and push-ins. And, it works for women in search of a supportive bra that relieves shoulder, neck and back pain caused by skinny straps and bra backs.
Lisa B. says: "Our bra helps women embrace their body positivity with the comfort and confidence they need to show up for friends, family and colleagues. Women say BraLisa feels like a soft hug. What more can we ask for?"
For more information about BraLisa, visit the website bralisa.com, email [email protected] or call 831-704-7901.
---
Janet Janssen is a Life in Business coach, public speaker and business trainer. Contact her at [email protected] or visit janetjanssen.com.