Scotts Valley High's baseball season has been a tale as polarized as the glasses worn by many of the players.
As solid as the Falcons' hitting and pitching has been, errors have tanked their record and prevented them from tapping into their potential.
They are now hoping to avoid repeating history with a 4-8 start to begin this season—the same beginning that eventually led to their 12-17-1 campaign in 2022.
"There's a lot of one-run games, there's games that we should have won and we gave away," said head coach Sean Coyne. "We're hoping to correct some of the errors we made in the first half of the season and become a better defensive team."
The Falcons last season graduated 10 seniors with only four seniors returning this year. With such a young team, they are between a rebuilding phase and looking to capitalize on young talent.
One such player is junior pitcher Colin Melrose, who boasts an earned run average of 2.07—less than half of what any other pitcher on the team has been throwing.
It's not just Coyne who understands their poise in the infield is critical to the long-term success of the team.
"Errors are definitely a problem with our team," Melrose said. "It's just not taking our time, not gathering ourselves or just rushing everything. I feel if we slow things down we'll patch those up no problem."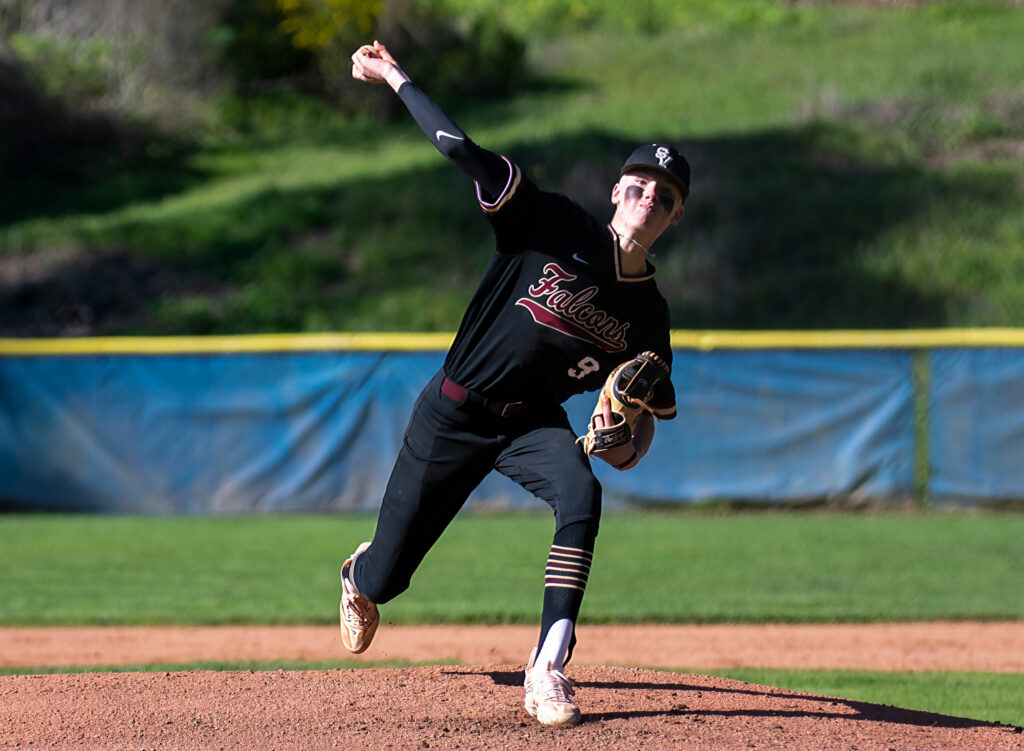 Scotts Valley's four wins this season have all been separated with several losses and no apparent momentum to get them going as of yet—except for an upset win against Harbor High in Santa Cruz Coast Athletic League play on March 31.
Going into last week's matchup, the Pirates dominated the league with a 13-0 record and the Falcons found themselves looking up at Goliath.
Scotts Valley did not forget the 7-0 beatdown Harbor handed in the teams' previous meeting on March 14. They used that as fuel to decisively take down the league leader in a 12-4 victory and morale booster.
This was capped off with a grand slam by junior Quinn Turowski, who leads the Falcons in home runs with two, as well as runs scored (11) and base hits (13).
"It was a big motivator," Coyne said. "There was a little bit of a chip on their shoulders, and everybody knew Harbor was the undefeated team. We're looking to build off that."
The Falcons are also looking to build off of versatile sophomore Will Shilling, who can play nearly half of the positions on the field. Shilling—an all around athlete who plays football and basketball—leads his team in batting average, .365, and on base percentage, .478.
Nobody on the team has been able to practice much fielding because of recent storms. It gave the Falcons extra practice in the batting cage with less defensive practice, which may explain their tendency for errors on defense.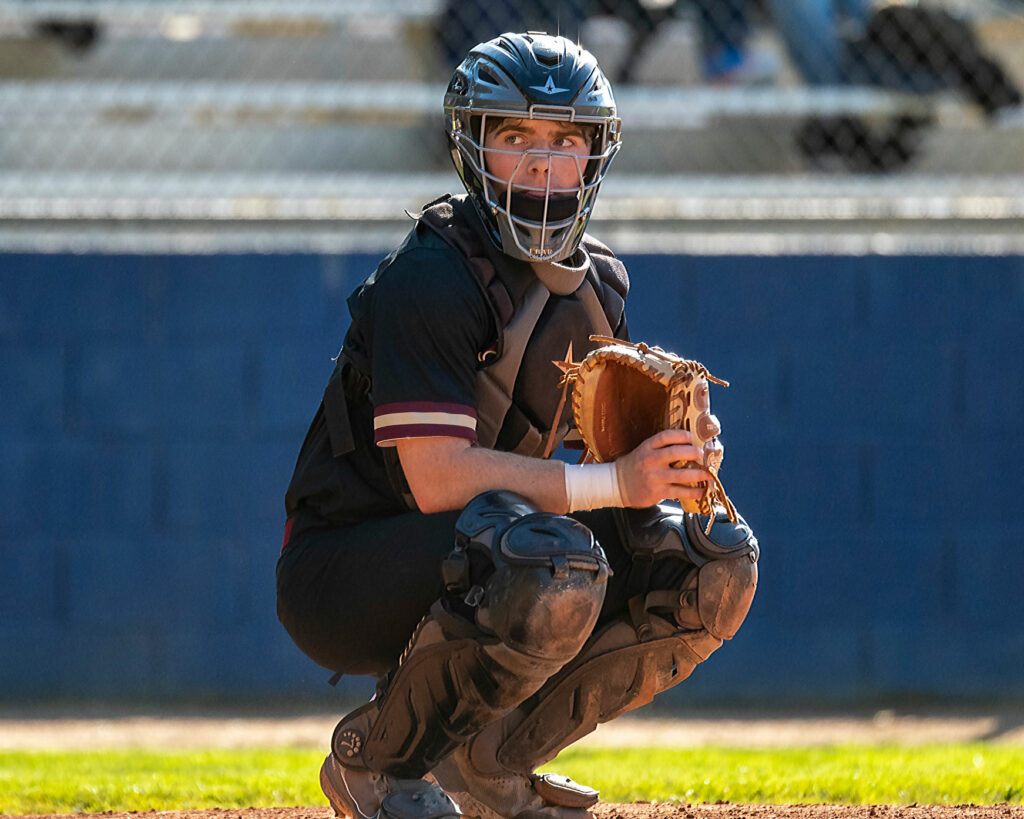 "It has something to do with it because infielders weren't getting as many reps, pitchers were working with bullpen," said junior catcher Jack Abel. "The dirt was wet so ground balls weren't working in practice."
When the Falcons play a solid defensive game and keep their errors down, their chances of winning skyrocket. In their four wins combined, Scotts Valley has only given up nine runs. However; throughout the rest of the season they have allowed seven or more runs on seven different occasions.
The Falcons find themselves 2-4 in SCCAL play, still with plenty of time to turn things around. The determining factor will come down to their ability to taper off unforced errors and continue the power in which they've hit the ball.
"We've been really good at hitting, our batting has been working well," Melrose said. "It's been kind of a rocky start but I feel like we'll definitely get that patched up."
After familiarizing itself with an almost entirely different team from last year, Scotts Valley finally has a solid rotation of players.
Despite the outcome of this season, the Falcons will return next season with many of the same players and that much more experience. Yet, several of the players still hope to contend for the league title this year.
"Our hitting is starting to come around, our pitching is pretty good, and we've got a good rotation," Coyne said. "That's what we're going to lean on—is our pitching, our hitting and cleaning up defense into the second half."
Scotts Valley will host San Lorenzo Valley (4-8, 1-5) today at 4:30pm.