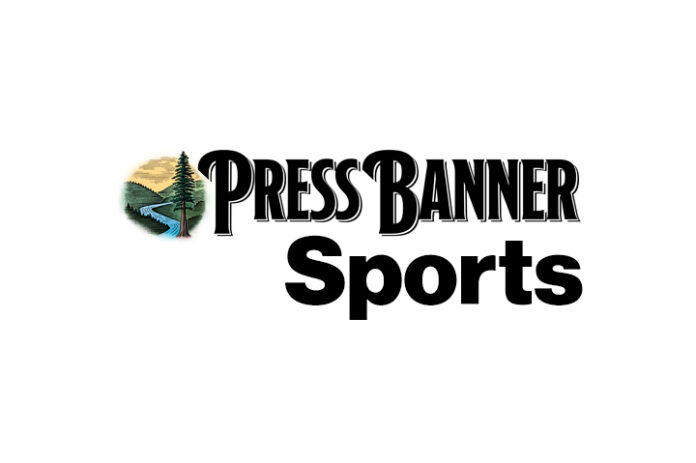 Scotts Valley High's Ashley Gettleman was named the Santa Cruz Coast Athletic League Golfer of the Year in 2023 by the coaches within the league.
The Falcons sophomore golfer earned medalist honors in back-to-back seasons after she won the SCCAL Championship at DeLaveaga Golf Course on Oct. 24.
Gettleman saw her season come to an end after she shot an 85 in the Central Coast Section Championships at Laguna Seca Golf Ranch in Monterey on Oct. 31.
Individual awards
Player of the Year: Ashley Gettleman (So.), Scotts Valley
Coach of the Year: Anders Ohlsson, Scotts Valley
First Team
Maisey Chard (Jr.), Scotts Valley
Ivy Hatch-Rooks (Sr.), San Lorenzo Valley
Sidney Magdaleno (So.), Harbor
Emily Fassio (So.), Aptos
Joey Burgos (Fr.), Soquel
Ashley Gettleman (So.), Scotts Valley
Second Team
Lauren Ohlsson (So.), Scotts Valley
Hannah McKibben (Sr.), Scotts Valley
Colette Fort (Sr.), Aptos
Mikayla Casey (Sr.), SLV
Josie Manson (So.), Harbor
Ella Carter (Sr.), Soquel
Honorable Mention
Lemi Anastasopoulos (Fr.), Aptos
Lilly McGee (Jr.), Aptos
Frances Solway (Fr.), Harbor
Sam Hernandez-Ruiz (So.), Harbor
Reagan Atkinson (Jr.), SLV
Ella Cook (Jr.), SLV
Lola Challenor (Sr.), Scotts Valley
Melina Sinclair (Sr.), Scotts Valley
Cassidy Perry (Jr.), Soquel
Bridgette Panniccia (Sr.), Soquel